Salzgitter will create new production capacity in your company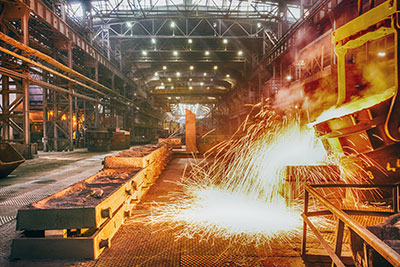 Salzgitter is a German company manufacturing high-quality galvanized steel. It is reported that it intends to expand its production capacity. More precisely, the company will build a third line of hot-dip galvanizing. This will be done in her company Salzgitter Flachstahl GmbH. The production capacity of the new line will be 500 thousand tons per year. Will do another German company SMS Group. She will carry out direct supply of production equipment. It specialist will install it, and run to work. It is expected that the line will be fully operational in 2022.
It is known that Salzgitter holds a high position in the European market. We are talking about the market of high-quality galvanized steel. Due to the new capacities, the company intends to consolidate its position. It is possible that it will even allow her to improve them. So it is planned to produce high-strength automotive sheet AHSS third generation. Its thickness varies from 0.7 to 2.5 mm. Width will also be different. It will be from 900 to 1700 mm. currently, competitors in this respect the company a little. She has all chances to become a leader in this field.
Interestingly, the company has decided now to implement the investment project. Today in Germany there is a difficult situation. We are talking about political and social aspects. Because the implementation of large industrial projects in Germany considerably more complex. Similar trends are observed across Europe. Experts note that everything is moving in unfavorable direction. While there is no reason to think otherwise. However, the company Salzgitter is not stopping.