KHN35VTJU - эи787 sheet, round, wire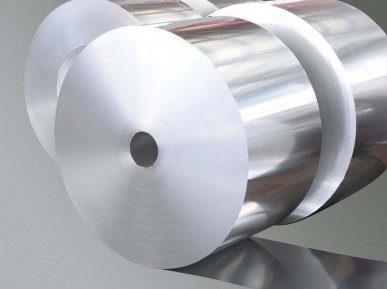 Steel KHN35VTJU (ЭИ787) is a high-alloy heat-resistant alloy based on Nickel-iron. It is used in the production of lightly parts that operate at temperatures of 900−1000°C.
General characteristics
Chromium-Nickel stainless steel this grade of steel of about a third of Nickel, and from 14 to 16% chromium. As additives to the charge added by Titan — about 1.1−1.5% copper, up to 0.25%, phosphorus — up to 0.03%, manganese — 1−2% tungsten — 2.3 to a 3.5% molybdenum — 0.3% and sulfur-0,02%. Brand KHN35VTJU belongs to the category of ferritic-austenitic steels. In comparison with austenitic steels, it has a large (almost two times) durability, high resistance to intergranular corrosion, and increased resistance to alkali and chloride environment to stress corrosion cracking. The use of austenitic and ferritic steels depends on the operating conditions.
Welding
Steel brand KHN35VTJU is limited to welding. The welding is performed after heating the alloy to 200 °C with subsequent heat treatment.
The chemical composition of the alloy KHN35VTJU ЭИ612 (%)
Alloy
Cr
Ni
w
Mn
Ti
Si
Cu
Mo
P
Fe
S
HN35VT
14−16
34−38
2,3−3,5
1,0−2,0
1,1−1,5
to 0.6
to 0.25
to 0.3
0.03
The rest
to 0.02
Production
The temperature of forging is 1170 °C first and 850 °C at the end. The finished product is cooled in air. Pipe on the accuracy of production can be high and normal precision. Produced the following types of pipes: 1) electrically, 2) seamless, hot-rolled, 3) cold and warm pipe General purpose — for building designs and building pipelines. Pipe brand KHN35VTJU difficult to weld. To obtain high quality connection requires preheating to a temperature of 200−300°C and further heat treatment and annealing after welding. Apply the method of arc welding with the help of electrodes KTI-762. The final heat treatment is recommended for stress relief. Welded tubes are of the following types: profile with a square cross-section, welded round, oval and rectangular. Pipe production is regulated by GOST 30245−2003, 10706−76, 10705−80, 380−94, 13663−86, 1050−88, 8639−82, 8642−68, 8645−68. Each of the standards specifies the individual characteristics of the product, for example, of a tube with a certain section.
Application
Heat resistant pipe brand KHN35VTJU widely used in modern production. Quality alloy ensure a long life of products, which they can withstand loads at temperatures up to 850 °C. above 850 °C on pipe surface oxide appears. Such a tube is used almost without restriction in any area: construction, metallurgy, engineering, industrial chemicals, pulp and paper industry for supplying liquid or gas.
Supply
Pipes are supplied with different thread types: with sliced and rolled straight thread or without thread — depending on the wishes of the buyer. The assortment and the size of the pipes comply with the requirements of GOST 3262−75. Tubes come in various lengths. 4−12 m — dimensional length, the dimensional tube length, the length of which is estimated in the range of dimensional. For each cut made allowance for 5 mm, the longitudinal deflection of the pipe does not exceed 10 mm the entire length.
Buy at best price
Large assortment of rolled alloy KHN35VTJU, including pipe, round, rod stock LLC «AVEK global» can satisfy any consumer. The quality of the product is ensured absolute compliance with all technological norms of production. The timing of orders is minimal. If necessary, you will receive detailed advice from experienced managers. For wholesale orders the company provides flexible system of discounts.