Y alloy rod, wire, sheet, tape, tube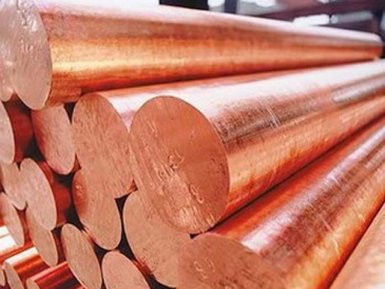 Supplier — AvekGlob Company — offers at reasonable prices from the manufacturer bars, wire, sheet, tape and pipe, made of Y-alloy alloys. The supplier guarantees the timely delivery of products to any address specified by the consumer /
Technical specifications
Y-alloy is a nickel-containing aluminum alloy, the distinctive feature of which is the preservation of the initial strength characteristics at elevated temperatures of operation of products. The alloy is produced both by casting methods and by forging (the microstructure of cast alloys is coarser, and involves mandatory forging). The properties of the alloy can be changed as a result of its aging heat treatment. Y-alloy is a corrosion-resistant alloy.
Urgency of application
Y-alloy is used for the manufacture of components of aircraft engines, in particular piston engines, mainly in light-engine small aircraft.
Physical and mechanical properties
density, kg / m 3 — 2685;
melting point, 0 С — 1020… 1110;
coefficient of thermal expansion in the temperature range 20… 200 0 С, μm / deg — 26;
coefficient of thermal conductivity at room temperature, W / megade — 130;
hardness according to Vickers, НV — 130;
Modulus of elasticity, GPa — 110;
limit of temporary resistance, MPa — 500;
yield strength, MPa — 190;
modulus of elasticity, GPa — 113… 118;
permissible tensile elongation,% — 25… 30.
Assortment and application features
The bar, wire, sheet, tape and pipe made of Y-alloy are produced in a wide range of profiles and lengths. Alloys are characterized by poor weldability (preferably spot or roller electric welding is recommended). Alloys should be deformed when hot (temperature forging — 750… 850 0 С).
Supplier — AvekGlob Company — offers to purchase bars, wires, sheets, ribbons and pipes that are made of Y-alloy alloy in a wide range of profiles and cross-sectional dimensions. Products can be bought at a price formed on the basis of European and world standards of production. Implementation is possible in bulk and retail, for regular customers, a flexible system of discounts operates.