Gas pipe copper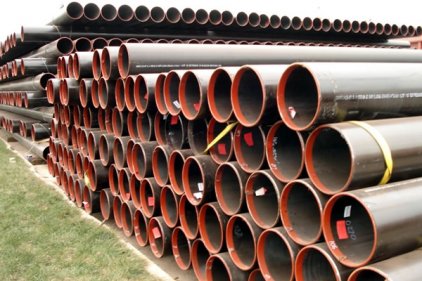 Relevance
Copper is an excellent material for the construction of the water system cold or hot water supply, gas supply, air-conditioning, and heating. At the moment almost all EU countries, the United States of America, and Canada copper pipe seriously compete with more modern plastic pipes.
Dignity
In open areas, where gas pipes are exposed to adverse weather conditions, the copper pipes are a higher priority. Due to the fact that they are resistant to moisture, corrosion resistant, they are more profitable to use. They are the most safe for laying gas pipes to the homes.
The main advantage of copper tubes is highly ecological (alloys of copper that are used for laying pipelines, have high antibacterial properties). Durable copper pipes can serve about forty years. They are resistant to chlorinated water and to all types of coolants. Copper does not deteriorate with time, it may only slightly fade and covered with a protective film. All copper communications have a great look, they are easy to install and are more resistant to the various changes of pressure, temperature and to UV rays.
Copper pipes are the best in relation quality-price. The latest production technologies allow to produce pipes with a minimum content of carbon as well as application to the surface of a special protective layer, which greatly increases their resistance to corrosion, alkalis, acids, air, chlorine, etc.
Buy at best price
LLC «AVEK global» offers the best prices on gas pipes made of copper. Buy copper pipe with delivery on the CIS and abroad the most profitable in our company.