Fechral tape X23YU5T - 1.4765 - kanthal A-1®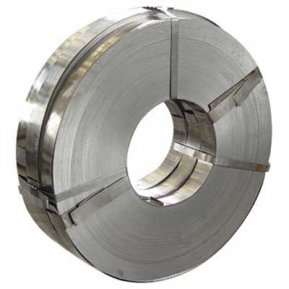 Relevance
Fechralovaya tape is widely used today by the modern industry: electrical engineering, railway transport, for domestic and industrial electric heaters. It is indispensable at high temperatures, huge current strength. The grades of X23Si5T, X15Sy5 are distinguished by a high electrical resistivity of 1.2−1.3 Ohm / mm2 / m, melting t ° up to 1500 ° C. These alloys have a high yield strength, which allows them to be rolled up to a minimum cross-section. An important advantage of fechrali is high corrosion resistance in air, in argon, in vacuum, in sulfur-, carbon-containing media. Low density (7,2 g / cm³) is 17% less than that of nichrome, which allows to significantly reduce the weight of the tape. This alloy has almost all the advantages of nichrome, while it is cheaper by 6 times. The lack of fecal is the complexity of production and processing of the thinnest tape due to the brittleness of the material. The ribbon from the felts is usually produced by electrolysis or rolling with a rectangular section of 0.1 mm.
Applications
Today, ribbons from fechrali are in demand where a combination of high electrical resistivity and heat resistance is required. It is indispensable in the production of resistors, to reduce the current strength, in the braking systems of electric trains. Heat resistance and considerable electrical resistance of fechrali ensure high reliability of such nodes.
Buy at a bargain price
The company Avek Global LLC sells fehral at the best price. It is formed under the influence of European prices for color hire without including additional costs. You will be satisfied with the level of service and excellent quality of products. On our site the most operative information is reflected. Our managers are always happy to help with the solution of the issues that have arisen. The implementation of orders — in the shortest possible time. Discounts for wholesale buyers are provided. Deliveries are carried out directly from the warehouse. This gives consumers a clear choice of products, as well as significant savings in inventory and premises.