Red brass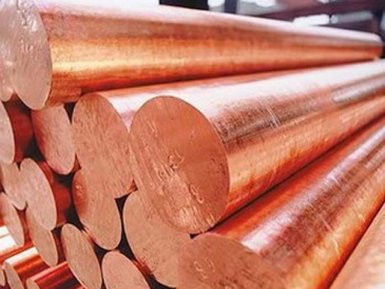 Supplier — AvekGlob company — offers at various prices from the manufacturer a variety of rolled products, made of red brass. The supplier guarantees the timely delivery of products to any address specified by the consumer /
Technical specifications
The color of brass can range from dark reddish-brown to silvery-yellow depending on the zinc content. The higher the percentage of zinc, the lighter the color. A common type of brass in the color of the alloy is red brass. It usually consists of 85% copper, 5−15% zinc, and also tin, lead or iron. Red brass is a refractory copper-zinc alloy, and therefore can be used at temperatures up to 250… 300 0 С.
Due to the increased copper content, red brass is an excellent conductor of heat, and is resistant to stress corrosion cracking. On the surface forms a protective oxide layer. The presence of lead improves the machinability of brass, and iron improves its hardness.
Urgency of application
Red brass alloys are used for the manufacture of jewelry, cold-formed parts and electrical components, fittings, decorative chains and fasteners, resistant to dezincification.
Chemical composition
In accordance with the technical requirements of the UNS C23000 specification, these alloys usually include:
Copper — from 84 to 86%;
Lead — no more than 0.05%;
Iron — no more than 0.05%;
Zinc is the rest.
Physical and mechanical properties
density, kg / m 3 — 8700… 8800;
melting point, 0 С — 988… 1027;
coefficient of thermal expansion in the temperature range 20… 200 0 С, μm / deg — 17… 18;
coefficient of thermal conductivity at room temperature, W / mdg — 70… 75;
hardness in Brinell, HB — 110… 130;
limit of temporary resistance, MPa — 270… 640;
yield strength, MPa — 90… 300;
modulus of elasticity, GPa — 113… 118;
permissible tensile elongation,% — 20… 30.
Assortment and application features
Red brass is produced in a wide range of sizes and profiles. Due to good casting characteristics, they are often used in the form of castings, they have good mechanical machinability, which decreases with increasing percentage of iron in the alloy.
Supplier — AvekGlob company — offers to buy red brass in a wide range of brands and cross-sectional dimensions. Products can be bought at a price formed on the basis of European and world standards of production. Implementation is possible in bulk and retail, for regular customers, a flexible system of discounts operates.