Incoloy, Inconel, Nimonic, Hastelloy, haynes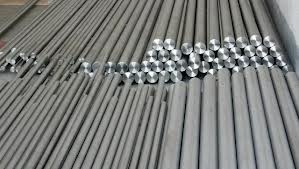 Large assortment of Nickel-based alloys in stock LLC «AVEK global» can satisfy any consumer. The quality of the finished product is ensured absolute compliance with all technological norms of production. The order execution time is the shortest. If you have any questions, you will receive detailed advice from experienced managers. In the implementation of wholesale orders the company provides flexible system of discounts.
Short marochnik foreign specialty steels and stainless steel alloys
Form of delivery
Name
Long, mm
Diameter, mm
Width, mm
Thickness, mm
Round
500−5000
1−300
Sheet g/K
700−2000
700−1000
3.5−28
Sheet of Kh/K
700−2000
700−1000
0.02−3.2
wire
0.016−12
| | Outer diameter | Length | Wall | Note |
| --- | --- | --- | --- | --- |
| Pipe | 0.5−325 | 1000−9000 | 0.05−24 | The weight of the pipe not more than 350 kg |
Inconel (Inconel)
High-temperature Nickel-based alloy Inconel in its composition contains up to 15% Cr and 9% Fe. The alloy was developed in USA for the manufacture of jet engines. Domestic analogues of the alloy are ХН73МБТЮ and KHN80TBJU. This alloy to a temperature of 900 °C has high toughness and strength, while at lower temperature (-78°C) Inconel is no sensitivity to the incision.
Inconel is easily welded, for hardening welded joints heat treatment is carried out.
Nimonic
Superalloy Nimonic Nickel-based, developed in 1942 in the UK at the company «Monde nickel company». Nimonic contains in its structure aluminum, titanium, and chromium. Domestic analogues of the alloy are ХН55ВМТФКЮ and KHN80TBJU. To obtain the required properties, and has developed a number of varieties alloy, which contain Al and 0.5−6% Ti -0,2−4%, Cr -10−21%. Legarrette alloy with molybdenum not more than 6%, cobalt not more than 22%, and other components. The melting point of the alloy varies depending on the chemical. composition and varies in the temperature range of 1310 — 1390 °C, it can be used the best grades at a temperature not exceeding 1000 °C. Nimonic easily amenable to hot working under pressure and much more difficult to cold treatment. It is produced in the form of sheets, pipes, forgings, rods. From Nimonic to produce parts of jet engines in aviation, rocket science .
Haseleu (Hastelloy)
The Nickel-based alloy Hastelloy, resistant to corrosion. Hasteloy in its composition contains chromium up to 23%, iron up to 29%, molybdenum up to 30%, carbon up to 0.15%. Domestic analogues of the alloy are Н70М28Ф and Х15Н65М16 V. Some of the brands of alloy alloyed with W 5%, Si not more than 10%, not more than 2.5%, si, V, Ta, Nb and other components. Hastelloy is resistant to organic environments of hydrochloric, phosphoric, sulfuric, acetic acids, has resistance to formic acid, chlorine ions of fluorine etc. Hastelloy produced in the form of sheets, castings, wire rods. It is used as heat resistant material in the manufacture of chemical equipment.
Buy at best price
The company «AVEK global» specializiruetsya on the sale of high-temperature alloys. We offer products from warehouses in Ukraine and in Russia with delivery to any region of the CIS and beyond. All products are certified and available. Deliveries are made promptly. When wholesale purchases are offered preferential discounts.