Lead bronze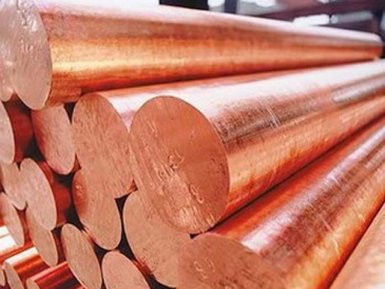 Supplier — the company AvecGlob — offers at an affordable price from the manufacturer lead bronze in a wide range of brands and assortment. The supplier guarantees the timely delivery of products to any address specified by the consumer /
Technical specifications
Lead-free bronzes are a large group of copper-zinc alloys, which are distinguished by increased hardness. The lead content in these alloys usually ranges from 7 to 30 percent. Bronze with a high content of lead is well suited for separation operations, while maintaining a high enough thermal conductivity and good antifriction properties due to the presence of lead. Tin bronzes with a high lead content are ideally suited for use in bearings operating with insufficient lubrication, with the presence of foreign particles, as well as various contaminants.
Alloys with a high lead content, because of their plasticity, are able to isolate foreign matter, and at the same time protect the wear surface of the mating part, for example, of the shaft.
Urgency of application
Typical applications of lead bronze are parts of technical and shut-off valves not intended for use with food and drink products: pump shaft sleeves, bearing rings, adapters, couplings, flanges, limiters, non-return valve parts, backflow fuses, rotating parts for washing machines, railway connections, etc.
Chemical composition
The high content of lead promotes good workability of the material. Features of the chemical composition of lead bronze are:
The presence of 86 to 89% copper;
The presence of 3.2 to 10% lead;
The presence of 1 to 5% bismuth;
The presence of 3 to 8% zinc.
Physical and mechanical properties
Density, kg / m 3 — 8600… 9200;
Melting point, 0 С — 830… 990;
Specific heat at room temperature, J / kggrad — 365… 385;
Coefficient of thermal conductivity at room temperature, W / megade — 65… 83;
Coefficient of thermal expansion at room temperature, μm / deg — 17… 21;
The limit of time resistance, MPa −160… −230;
Yield strength, MPa — 80… 130;
Relative elongation at a stretching,% — 20… 32;
Hardness according to Brinell, HB, not more than 45… 70.
Assortment and application features
In accordance with the technical requirements of domestic and foreign standards, castings and rolled products made of lead bronzes are made in pigs, castings, and rolling profiles, the dimensions of which are established in agreement with the consumer. Castings are produced mainly by injection molding.
Supplier — AvekGlob Company — offers to purchase lead bronze in a wide assortment of brands and sizes. Products can be bought at a price formed on the basis of European and world standards of production. Implementation is possible in bulk and retail, for regular customers, a flexible system of discounts operates.