The tungsten alloy WA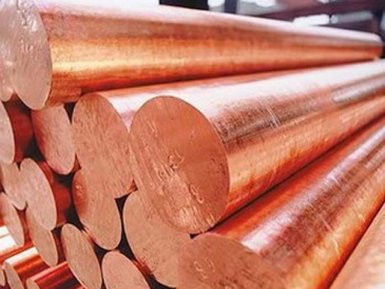 Supplier — the company AvecGlob — offers at affordable prices from the manufacturer a tungsten alloy brand VA. The supplier guarantees the timely delivery of products to any address specified by the consumer.
Technical specifications
The tungsten alloy VA is obtained from the smelted initial blanks by the technology of multiple perekovka or pressing into bars, the working temperature of processing being 1900 0 С, and the pressure 550… 600 MPa. Thinner cross sections are obtained by powder metallurgy methods followed by multiple drawing. As metallurgical additives in the tungsten alloy of the VA brand, silicon and aluminum are present.
Urgency of application
Tungsten grade VA is used in the manufacture of electronic devices, as well as lighting equipment. If you select the required wire diameter, the required accuracy, as well as the type of lamps in which the wire is used: LN — incandescent lamp, GZL — gas discharge lamps, LL — fluorescent lamps.
Chemical composition
In accordance with the technical requirements of GOST 19671−91, the following elements are part of the tungsten alloy of the BA brand:
Tungsten (base) — not less than 99.95%;
Iron — no more than 0.005%;
Calcium — no more than 0,005;
Molybdenum — not more than 0,03%;
Aluminum — not more than 0,004%;
Silicon — no more than 0,006%.
In the composition of additives, a certain amount of potassium is allowed (within the total content of impurities).
Physical and mechanical properties
Density, kg / m 3 — 19280;
Specific heat capacity, J / kggrad — 122;
Coefficient of thermal conductivity, W / megade — 162.8;
Limit of time resistance, MPa —
Relative elongation at a stretching, 5 — 21.
The mechanical parameters of the wire from the tungsten alloy VA depend on the diameter of the material:
Diameter of wire, micron
Conditional tensile strength rc / mg / 200 mm
Temporary resistance to tearing, MPa
From
17.5
before
25.5
70−110
2671−4165
St.
25.5
«
50.0
60−105
2156−4108
«
50.0
«
77.0
55−100
2058−3773
«
77.0
«
128.0
50−95
1871−3577
«
128.0
«
250.0
50−90
1871−3430
Assortment and application features
The tungsten alloy VA is available in the form of bars and wire. A wire made of tungsten alloy grade VA, intended for use in incandescent lamps, undergoes mandatory heat treatment to produce a fine-grained structure.
Supplier — AvekGlob Company — offers to purchase at affordable prices from manufacturers tungsten alloy of brand VA. Products can be bought at a price formed on the basis of European and world standards of production. Implementation is possible in bulk and retail, for regular customers, a flexible system of discounts operates.