Wire, round, rod Hastelloy c22® - 2.4602 - alloy 22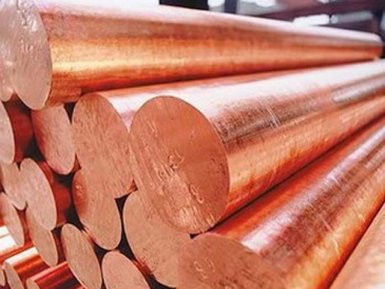 The company Avec Glob sells various rolled products — bar, wire, circle, which is made from a multicomponent nickel-base alloy of Hastelloy C22 brand (at other names — 2.4602, Alloy C22) at affordable prices from the manufacturer. The supplier guarantees the timely delivery of products to any address specified by the consumer.
Composition and application
Hastelloy C22 (2.4602, Alloy C22) belongs to the group of nickel-chromomolybdenum-tungsten alloys of particularly high corrosion resistance. The alloy has excellent structural stability in oxidizing, reducing and mixed media. The alloy is also characterized by increased resistance to pitting corrosion, crevice corrosion and stress corrosion cracking. The high chromium content provides good resistance to oxidizing environments, while the presence of molybdenum and tungsten gives good resistance to oxidizing media.
This nickel alloy also provides optimum resistance to media, where the conditions of reduction and oxidation occur simultaneously in process streams. In terms of its corrosion resistance, Hastelloy C22 (2.4602, Alloy C22)
It is superior to other alloys of the Ni-Cr-Mo system.
Products from the alloy in question are used in the manufacture of flue gas desulphurisation plants, in the chemical industry, in environmental protection equipment, in industrial waste incinerators, in sewage conditioning systems.
Typical products made from Hastelloy C22 (2.4602, Alloy C22) alloy are responsible parts for sulfuric, nitric, phosphoric acid production plants, production of chlorine and hydrogen chloride, heat exchangers, wastewater conditioning systems.
The chemical composition of this alloy, which meets the technical requirements of the standard UNS N06022, is presented in the table:
Element
Minimum content,%
The maximum content,%
Cr
20.00
22.50
Mo
12.50
14.50
Fe
2.00
6.00
W
2.50
3.50
C
-
0.015
Si
-
0.08
Co
-
2.50
Mn
-
0.50
V
-
0.35
P
-
0.02
S
-
0.02
Ni
The basis
Buy at affordable prices bars, circle, wire, made from the alloy brand Hastelloy C22 (2.4602, Alloy C22), offers the company AvekGlob. The Supplier organizes the operational shipment of rolled products to any point set by the client.
Properties
Basic physical characteristics of the alloy:
Density, kg / m 3 — 8690;
Melting point, 0 С — 1400;
Coefficient of thermal expansion, in the temperature range 20… 100 0 С, μm / deg — 12.4;
Modulus of elasticity, GPa — 205.5;
Coefficient of thermal conductivity, W / megade — 9,3;
Specific heat capacity, J / kggrad — 440.
Basic mechanical characteristics of the alloy:
The limit of temporary resistance, MPa — not less than 690;
Yield strength, MPa — not less than 310;
Relative elongation at tension,% — not less than 45;
Hardness according to Rockwell (scale B), not less than — 100.
Technological features: Hastelloy C22 alloy (2.4602, Alloy C22) is easily welded by gas tungsten, gas metal and shielded metal arc. Submerged arc welding is not recommended, since this process is characterized by a high thermal load on the base metal and slow cooling of the weld zone.
In the course of cold plastic deformation, the alloy is strengthened, therefore, during complex changes, intermediate annealing is required. The temperature range of forging is 960… 1100 0 С.
To purchase at affordable prices the manufacturer of bar, circle or wire from the alloy Hastelloy C22 (2.4602, Alloy C22) offers the company AvekGlob. The supplier performs the immediate delivery of the products to any point agreed by the customer.