Balls of tungsten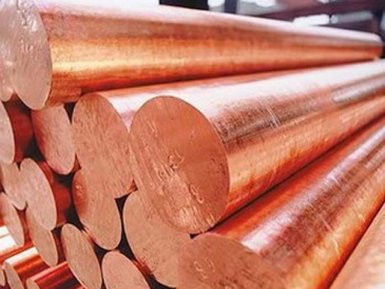 Supplier — the company AvecGlob — offers at affordable prices from the manufacturer of tungsten balls. The supplier guarantees the timely delivery of products to any address specified by the consumer /
Technical specifications
Tungsten balls, differing significantly higher density, are used for sporting fishing equipment, and also as a shot for sports or hunting weapons. Tungsten balls are characterized by good aerodynamic characteristics, and therefore provide an increased range of flight. Due to the high hardness of tungsten and sufficient indicators of toughness, the breakdown capacity of such balls, in comparison with lead, increases. Similar positive features are achieved with the use of tungsten balls in fishing tackles.
The production of tungsten balls is carried out by powder metallurgy methods.
Urgency of application
Tungsten balls (including tungsten carbide articles, which are used for similar purposes) are used for the manufacture of blooms, fishing tackles and ammunition for hunting firearms. Balls made of tungsten carbide are used in heavily loaded sliding bearing assemblies, which are used in the aerospace industry.
Chemical composition
As a rule, non-pure tungsten balls were used in practice, but heavy alloys of tungsten with nickel and copper (sometimes molybdenum). The brands VNZh-95, VNM 3−2, VD-20 are used. The density of such products is reduced slightly, but the plasticity and workability of the metal is substantially increased.
Physical and mechanical properties
Density, kg / m 3 — 18600… 19000;
Melting point, 0 С — 3380… 3400;
The coefficient of thermal conductivity in the temperature range 20… 500 0 С, W / mgrad — 17,6;
Specific heat at room temperature, J / kggrad — 340;
The coefficient of thermal expansion in the temperature range of 20… 500 0 С, μm / deg — 4.6… 5.4;
The limit of temporary resistance, MPa — not less than 800… 900;
Yield strength, MPa — no more than 700;
Relative elongation,% — 4… 6;
Modulus of elasticity, GPa — 417;
Brinell hardness, HB, no more than 488 (for tungsten carbide balls — not less than 92 HRA).
Sorting and processing features
Tungsten balls are available in diameters from 1.5 to 127 mm, conventional and increased accuracy. To ensure increased rigidity, it is advisable to order products from tungsten carbide. Balls made of tungsten carbide improve the kinematic coupling in conjugated pairs. Product performance is maintained up to 420… 430 ° C.
Supplier — the company AvecGlob — offers to purchase tungsten balls in a wide range of sizes. Products can be bought at a price formed on the basis of European and world standards of production. Implementation is possible in bulk and retail, for regular customers, a flexible system of discounts operates.