Sheet, rod, circle VT1-00 titanium grade 1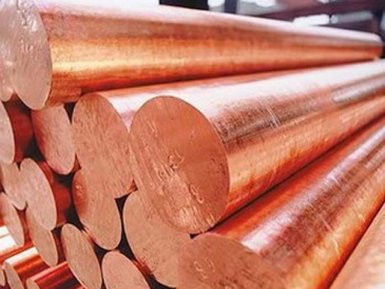 Do you want to buy a sheet, a rod, a circle of titanium VT-1−00 (Grade 1) from the supplier — the company AvecGlob? Here you will find the necessary information on this material
Buy at affordable prices from manufacturers a variety of rolled products — sheet, rod, circle, made of titanium grade BT-1−00 (Grade 1), offers the company AvekGlob. The supplier guarantees the timely delivery of products to any address specified by the consumer.
Composition and application
Titanium BT-1−00 (Grade 1) refers to the technical pure titanium of low strength with a small amount of bound oxygen. The material is characterized by high ductility, good frost resistance, toughness, and corrosion resistance. The material is supplied in a wide range of profiles, including forging.
Titanium BT-1−00 (Grade 1) is used where it is necessary to easily form with a complex configuration of the final product. such requirements are most relevant to chemical processing equipment (chlorate production, overall solid anodes, desalination plants). The use of titanium of the brands in question is also effective in construction and architecture, in the medical industry, in marine shipbuilding, in the manufacture of automotive spare parts, in the details of gliders and similar aircraft. The limiting temperature range of application of parts made of titanium of grade VT-1−00 (Grade 1) from -250 0 С to 150 0 С.
The chemical composition of titanium VT-1−00 is regulated by the requirements of GOST 19807−94 (for the titanium Grade 1 the relevant standards of the standard UNS R50250 apply):
Percentage
C
Not more than 0.08
N
Not more than 0.03
O
Not more than 0.18
H
Not more than 0.015
Ti
The basis
Fe
Not more than 0.20
Note. Up to 0.3% aluminum is allowed in the composition.
Company Avecglobal sells at a cost-effective price from the manufacturer a sheet, bar or circle, which are made of titanium grade BT-1−00 (Grade 1). The supplier carries out the operational shipment of rolled products to any point. installed by the client.
Properties
Basic physical characteristics of metal:
Density, kg / m 3 — 4510;
Melting point, 0 С — 1670;
Specific heat capacity, J / kggrad — 520;
Modulus of elasticity, GPa — 105;
The coefficient of thermal expansion in the temperature range of 20… 100 0 С, μm / deg — 8,2;
Coefficient of thermal conductivity, W / mdg — 21.
Basic mechanical characteristics of metal:
The limit of temporary resistance, MPa — not less than 250;
Yield strength, MPa — 170;
Relative elongation at tension,%, not less than — 24;
Hardness according to Brinell, HB, not more than 120;
Impact strength, kJ / m 2, not less than — 600.
Technological features: the metal is well welded.
To get at affordable prices from producers a sheet, a bar, a circle made of titanium of BT-1−00 grade (Grade 1), is offered by AvekGlob company. The Supplier carries out the immediate delivery of the products to any point. stipulated by the customer.