ВТ16 pipe, wire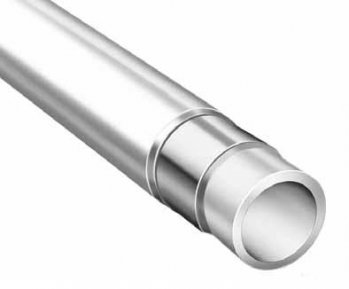 General characteristics
Brand titanium ВТ16 developed в1963 G. Vilom especially for the production of parts. Because of the fairly large percentage of β-stabilizers contains a lot of β-phase in the annealed condition of 35 — 40%. In the annealed condition the toughness of the alloy is not very large (about 875 MPa). Aging and tempering to achieve strength over 1400 MPa.
Physical characteristics ВТ16
The temperature at which the received data characteristics, °C
20°C
Coefficient of linear thermal expansion αx106 at 100 °C [1/ °C]
8,4
The density of the alloy [g/cm3]
4,45
The modulus of elasticity of 1 kind, E [MPa] x10-5
1,1
Specific heat of alloy at 200 °C [j/(kg·deg)]
0,586
Coefficient thermal conductivity), l[W/(m·deg)]
Of 8.37
Electrical resistivity, Mhmm2/m
1,6
Advantages and application of titanium alloy ВТ16
4,68

g/cm3

Easily deformed in hot and cold phases. The alloy is well welded using any type of welding.
Has high resistance to cut, low sensitivity to stress concentrators. Can easily withstand the load with the bias. Has a good effect of aging and hardening.
840−880°
And various threaded fasteners dia. 40 mm, which work at the temperature. up to 300 °C.
Feature titanium pipe ВТ16
Prefabricated
Plasticity %
Strength (MPa)
Heat treatment
KCU j/cm?
ВТ16 pipe, hot-pressed
More than 6%
More than 760
Annealing
More than 50
Heat resistance is characterized by the highest voltage — creep strength, under whose action the material is deformed by a given amount at a given temperature.
Basic properties
At all temperature operating conditions, the plasticity, strength properties of deformed semi-finished products of titanium is much higher than casting from the same brands. The strength properties of materials change depending on the mode of heat treatment and resulting microstructure (basket weave, globular, lamellar). The greatest strength shows a globular structure. The strength basket is 87−98% of the globular, the lamellar strength is 75−85%. The influence of microstructure on the fatigue resistance depend on the asymmetry factor of R — cycles.
Hire brand ВТ16 has a high specific strength, corrosion resistance, namagnichennosti; its strength is not inferior to steel but lighter by almost half. ВТ16 is heat resistance, low thermal conductivity, easy stamped and forged. For corrosion resistance superior to stainless steel. Disadvantage is high labor intensity, energy intensity of the production of titanium. But despite his high cost, it is widely popular, because have a winning combination of performance. Semi brand ВТ16 in the hot state is well deformed. At temperatures up to 850 °C are the basic operations of stamping. Alloy welded satisfactorily, you'll be casting good properties.
Application
Manufacture of threaded fasteners with a diameter up to 40 mm continuously operated at t° up to 300 °C, and at temperatures up to 130 °C — with unlimited resource.
Buy at best price
LLC «AVEK global» specializiruetsya the sale of heat-resistant and stainless steel alloys. To see more details with the products, specify its basic properties, place your order, you can contact the nearest office of our company. We offer titanium alloys from warehouses in Ukraine and Russia delivery on the CIS and abroad. All products are certified and available. The timing of orders is minimal. If you have any questions, you will receive detailed advice from experienced managers. For wholesale orders the company provides flexible system of discounts.