Wire, round, rod 50N - 50 alloy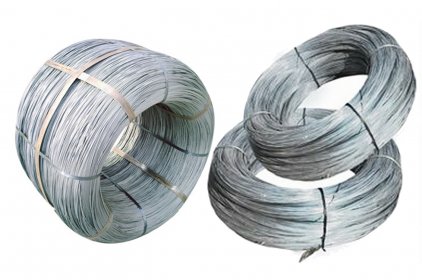 General characteristics
Brand 50H is doped heat-resistant alloy based on the solid 45 — 55% solution of Nickel, the rest iron. Has relatively good permeability in weak fields. Belongs to the group of permalloy, which in its composition are divided into misconceive containing 50% Ni and Nickel is up to 82% Ni. The amount of Nickel determines the magnetic, electrical properties. Permalloy neskonchaemyj has better conductivity as compared to Nickel, but less corrosion resistance. Used in the manufacture of transformer plates, elements of magnetic recording heads, as an element of precision mechanisms operated in difficult conditions. Rod, round, wire belong to the category of stainless steel products. Wire used in welding. The circle is used in chemical, textile, metallurgical industry. The rod typically has a small cross-section and fixed length.
Application
Rod, round, wire grade 50N have today the widest scope is a part of high temperature structures used for petrochemical industry, engineering, energy. Steel 50N is also used in the manufacture of flat springs, discs and fasteners. It is very difficult to weld, so to strengthen the seam produced heat treatment and final annealing. The lifetime of such products is very large, but at high temperatures (900°C), it is significantly reduced.
Buy at best price
LLC «AVEK global» sells high-quality metal on the most favorable terms, including products from neskonchaemyj alloys standard or custom sizes. All the products of our company are certified and delivered directly from the manufacturer. In addition, we carry out the implementation of welding wires and precision alloy at wholesale price. Implementation of orders in the shortest possible time. Wholesale buyers are offered preferential discounts.