Maraging 350® sheet, round, wire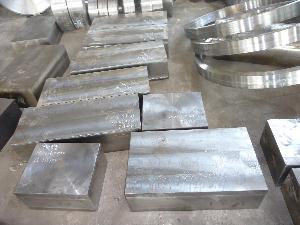 Shopping common names alloy: Maraging C350™, Vascomax® 350. The alloy belongs martinitoren Nickel alloys. Maraging C350™ is a relatively soft, making it easier deformed and machined. In the process of aging increases the hardness of the alloy to the level required for most instruments. Typically, these steels are used in aircraft and rocket engines, the models in the wind tunnel, high-performance shafts, chassis components, gears, fasteners. Available forms of rolled products are circle, welded and seamless pipe, wire, plate, sheet, fittings, flanges and forgings.
The chemical composition of the alloy Maraging C350™
P
Mn
C
S
Si
Ni
Si
Mo
Cb+Ta
Co
Cu
Ti
In
Fe
Al
Zr
0,01
0,1
0,03
0,01
0,1
18,5
0,1
4,8
12,0
1,4
0,003
0,1
0,01
Buy at best price
Large assortment of Nickel-based alloys in stock LLC «AVEK global» sold at an affordable price. The quality of the finished product is ensured absolute compliance with all technological norms of production. The timing of orders is minimal. On all the current issues, you will receive detailed advice from experienced managers. For wholesale orders the company provides flexible system of discounts.