Nichrome woven mesh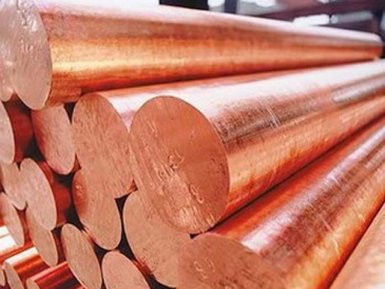 Supplier — the company AvecGlob — offers at affordable prices from the manufacturer nichrome woven mesh. The supplier guarantees the timely delivery of products to any address specified by the consumer.
Technical specifications
Nichrome braided nets are used in cases. When the external temperature is up to 1700… 2000 0 С. The presence of silicon in the material allows to reduce the scaling effect that occurs with the increased cell size. Woven nichrome meshes are used in chemical industry enterprises in hot filtration technologies for chemically aggressive media. Nichromic grids possess ferromagnetic properties.
Urgency of application
Nichrome braided nets have excellent corrosion resistance against aggressive working media, including those located at elevated temperatures. Nichromic braided nets practically do not change the size of their working cells, and are not subject to high-temperature oxidation. Typical applications are filtration plants of the chemical industry, pharmaceutical equipment, equipment for laboratory and experimental research.
Chemical composition of mesh material
Two types of nichrome alloys are used for the production of these products. For operating temperatures up to 1700 ° C, braided nets are made from nichrome, which contains 60% nickel and 15% chromium. Under more severe operating conditions, the nets are made from nichrome containing 80% nickel and 20% chromium. In the composition of the alloy, up to 1% of silicon is necessarily present.
The composition of the material is also aluminum and manganese. The amount of harmful metallurgical impurities — sulfur and phosphorus should not exceed 0.03 and 0.045%, respectively.
Physical and mechanical properties of mesh material
Density, kg / m 3 — 8200… 8400;
Melting point, 0 С, not less than — 1400;
Specific heat capacity, J / kggrad — 440… 450;
Coefficient of thermal conductivity, W / megade — 16;
Coefficient of thermal expansion, μm / deg — 17,5… 19;
Hardness according to Brinell, НВ — 140… 150;
The limit of temporary resistance, MPa — 650… 700.
Assortment
In accordance with TU 14−4-507−99, TU 14−4-266−2000, the following nomenclature of nichrome braided nets is provided:
Grids are produced using twill weave technology.
Supplier — AvekGlob Company — offers to buy nichrome woven mesh in any quantity and size. Products can be bought at a price formed on the basis of European and world standards of production. Implementation is possible in bulk and retail, for regular customers, a flexible system of discounts operates.