Siliceous bronze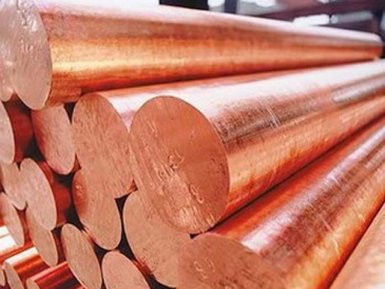 Supplier Avlob offers to buy siliceous bronze at an economical price. The supplier guarantees the timely delivery of products to any specified address. Regular customers can take advantage of discount discounts. The price is the best in this segment of rental.
Technical specifications

Siliceous bronzes can contain silicon up to 15%, but only when the silicon content is not higher than 3−4%, the alloy has the structure of a-solid solution. If the silicon content does not exceed 4%, bronze retains high plasticity and is suitable for all types of machining and is well welded.
Corrosion resistance
Silicon bronze is resistant to atmospheric corrosion, resistant to dry chlorine, bromine, fluorine, fluorine and hydrogen chloride, sulfur dioxide, ammonia, dilute alkali solutions, and sulfuric acid (up to 92%) at 50 ° C).
Application
Chemical engineering. Recently there is a certain tendency to replace them with acid-resistant alloys on an iron basis.
Soldering
Extremely careful preparation of the surface is carried out. Silicon oxides are removed by treatment with hydrofluoric acid or a mixture of hydrochloric and nitric acids, after which the surface of the alloys is immediately protected by a layer of sufficiently active flux.
Storage
In closed warehouses or under a canopy, where adequate protection against mechanical and other damages is provided.
Delivery, price

Buy siliceous bronze at an affordable price from the supplier Avlob today. The price is formed on the basis of European production standards. Supplier Avlob offers to buy siliceous bronze at the optimal price in bulk or at retail. We invite you to partner cooperation.