07KH21G7AN5 - эп222 sheet, round, wire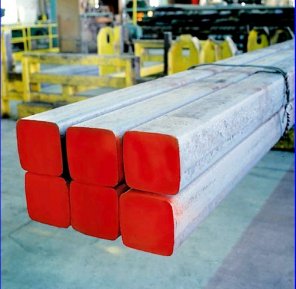 General characteristics
Brand 07KH21G7AN5 (ЭП222) related to bromomalonate-Nickel alloys austenitic smelted in electric arc furnaces. Can also be used as var and ESR. Production is carried out in accordance with GOST 5949−75 and 5632−72 and specifications: 14−1-2455−78; 14−1-952−74; 14−1-1141−74; 14−1-2476−78; 14−1-3041−80. The steel used in the manufacture of welded and brazed structures, operating in the temperature range -253 +400°C (spindles, chains, fasteners, suspension oxygen, flanges, welded and brazed thin-walled parts obtained cold and hot deformation and screw connections for high sinivuori).The chemical composition of the alloy 07KH21G7AN5, %
| Fe | Cr | C | Mn | P | Ni | N | Si | S |
| --- | --- | --- | --- | --- | --- | --- | --- | --- |
| DOS. | From 19.5 to 21 | ≤0,07 | From 6 to 7.5 | ≤0,03 | From 5 to 6 | From 0.15 to 0.25 | ≤0,7 | ≤0,02 |
Physical properties at 20°C
· The thermal conductivity is 0,194 · 102 W/(m · K)
· Is the specific heat capacity of 430 j/(kg · K).
· Density: 7.7 g/cm3
· Modulus of elasticity 20 · 10 — 4 N/mm2
· Hardness — HB 200 MPa -1
· The resistivity of 0.71, Mhmm2/m
· The magnetic permeability in a field of 500 e is equal to 0.3 — 0.5 (T · m)/A.
Welding
Can be automatic under the flux an-26; manual arc and TIG, without additives and with additives. As the filler metal used welding wire SV-10Х16Н25АМ6 SV-08Х15Н23В7Г7М2. 07KH21G7AN5 sheet thickness not exceeding 10 mm welded by all methods of manual arc welding satisfactorily. TIG method is recommended for sheets less than 6 mm thick and for the implementation of the welding root passes more than 10 mm. larger items satisfactorily welded two types of manual arc welding with a low content in the metal of niobium in the root pass of the weld. In order to prevent welds over 10 mm hot cracks, root connection, you need to obratnoystorone welding method using the welding components without niobium. For sheet thickness of over 12 mm using a combined method (argon arc welding and welding with stick electrodes). Preferably this steel welding with stainless brands such as 07KH16N6, 12X18H10T, 12H21N5T, and high-temperature KHN60VT and ХН77Т1О. For welding with Nickel heat resistant alloys recommended welding wire Св06Х15Н60М15 with stainless steel alloys — SV-04Х19Н11МЗ. Welded joint does not require heat treatment.
Application
For details of the metallurgical and mining equipment, for containers which are operated in wet-process phosphoric, 55% sulfuric acid and acetic acid and other aggressive environments at temperatures up to 80 °C. Fabrication of structures operating in the temperature range -253 +400°C, connections of fittings, joints in the piping weld repair equipment that operates in a radioactive environment. As a plating layer such steel is used in the production of centrifugal-cast pipe coils for kilns and hot rolled dual-layer corrosion-resistant sheets in installations for the production of ethylene, ammonia, carbon disulphide, hydrogen.
Buy at best price
The company «AVEK global» specializiruetsya on the sale of any metal alloys. We offer products from warehouses in Ukraine and in Russia with delivery to any region of the CIS and abroad. All products are certified and available. The price depends on order volume and additional conditions. Deliveries are made promptly. When wholesale purchases are offered preferential discounts.