Alloy alloy - aluminium scandium - casting, forging, rod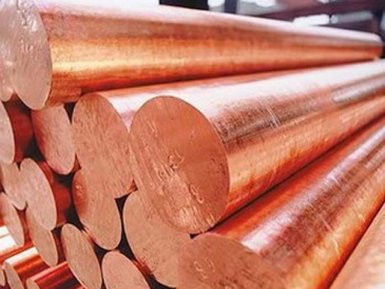 Supplier — AvekGlob Company — offers at an affordable price from the manufacturer alloys of aluminum and scandium. The supplier guarantees the timely delivery of products to any address specified by the consumer /
Technical specifications
Aluminum alloys with scandium are produced under the general industrial name AE Alloys™. Alloys are available in various forms of rolling products, as well as in the form of metal powder, submicron powder and nanoscale, targets for deposition of thin films, as well as beads for deposition of chemical vapor deposition and physical vapor deposition. Scandium is a key component of aerospace alloys with aluminum. Adding scandium to aluminum increases the strength of the alloy, and limits excessive grain growth that occurs in the heat affected zone of welded aluminum components. During the heat treatment, the alloys do not harden, as the processing temperature increases, the plasticity of the aluminum alloys with scandium increases.
Urgency of application
Aluminum alloys with scandium are used for the production of solid oxide fuel cells, as well as for the production of lighting equipment and aerospace components. Used for the production of various structures in the small aerospace industry. Alloys are used in some sports equipment, including baseball bats, bicycle frames and related products.
Chemical composition
Typically, 1.5… 2.5% scandium is introduced into the castings from the alloys in question. Allowed up to 0.5% of impurities, the main of which is manganese.
Physical and mechanical properties
density, kg / m 3 — 2650… 2700;
melting point, 0 С — 655;
coefficient of thermal expansion in the temperature range 20… 200 0 С, μm / deg — 22… 26;
coefficient of thermal conductivity in the temperature range 20… 100 0 С, W / mgrad — 117;
hardness according to Brinell, НВ — 81;
Modulus of elasticity, GPa — 71;
limit of temporary resistance, MPa — 90… 450;
yield strength, MPa — 40… 200;
modulus of elasticity, GPa — 108… 114;
permissible tensile elongation,% — 12… 90.
Assortment and application features
The assortment of rods, forgings and castings made of aluminum alloy with scandium is specified in accordance with the requirements of the customer. Weldability of alloys is good. With long-term operation in conditions of high temperatures, the wear resistance of alloys is reduced.
Supplier — the company AvekGlob — offers to purchase aluminum alloys with rare metals. Forgings, castings and bars can be bought at a price formed on the basis of European and world standards of production. Implementation is possible in bulk and retail, for regular customers, a flexible system of discounts operates.