45KH14N14V2M - эи69 wire, round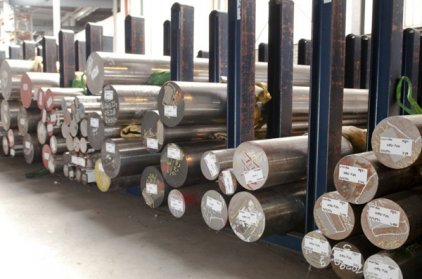 General characteristics
Steel 45KH14N14V2M (ЭИ69) is a complexly alloyed heat-resistant alloy enriched with carbon (0.4 — 0.5 percent) in its core contains up to 15% of Nickel and chromium Alloy doped 2−2,8% tungsten, up to 0.4% molybdenum, up to 0.7% manganese, 0.8% silicon. Sulphur and phosphorus are contained in hundredths of a percent. The balance is iron the Purpose of alloying is to improve the technological properties of products: heat resistance and heat resistance, the ability to confront aggressive media. Similar alloys: 331S42 (England, BS), SZ8 (Hungary, MSZ), 4H14N14W2M (Poland, PN), S66009 (USA), Z35CNWS14−14 (France, AFNOR), 17322 (Czech Republic CSN), SUH31 (Japan, JIS).
The chemical composition of the alloy
Mark
C
Si
Nb
Mo
Cr
W
Mn
Ni
S
P
Fe
45KH14N14V2M
0,4−0,5
to 0.8
`, 8−2,2
0,25−0,4
13−15
2−2,8
to 0.7
13−15
to 0.02
to 0.035
the rest
Production
This steel smelted in an induction furnace open. Rolling products produced at a temperature of 1000 °C at the beginning of the process and 750 °C for its completion. Steel after deformation cooled. In accordance with the first mode is cooled in water, oil or air, or another cooling mode is performed with water, followed by aging products for 4−4. 5 hours. Bars and round steel 45KH14N14V2M produced hot-rolled method and by using calibration — to make products precise outer diameter. Welding is carried out with the help of electrodes KTI-762.
Use
This heat-resistant alloy produces a variety of products. The most popular are pipes, round, rod. They are applied in power engineering industry in the manufacture of various equipment, fasteners, valves, parts of engines, parts of pipelines, long-working at t° to 650 °C. Intensive scale formation begins above 850 °C.
Buy at best price
The company «AVEK global» specializiruetsya the sale of heat-resistant and stainless steel alloys. We offer metal stamps 45KH14N14V2M from warehouses in Russia and Ukraine with delivery to any region. All products available in stock, certified. The timing of orders is minimal. If necessary, you will receive detailed advice from experienced managers. For wholesale orders the company provides a substantial discount.