Transition stainless steel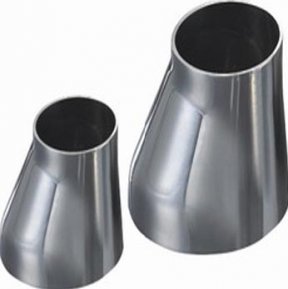 General characteristics
Using stainless steel transitions transition duct diameter from smaller to larger and Vice versa. The transitions are eccentric (denoted by the letter e) and concentric, they are also conical (denoted by the letter K). The diameters of the passages are located on one axis of symmetry. Have eccentric reducers changing one diameter to another is one wall, the second wall — video.
Production
The characteristic sizes, scope, steel grade, pressure (100 atmospheres) regulated by GOST 17375−2001. Stainless transitions domestic production — seamless, have thick walls. Imported made of electric-welded tubes and have a seam, invisible from the outside of the withdrawal, but it is easy to determine from the inside. Compared with domestic, imported wall outlets with the same diameter are thinner, they are able to withstand less pressure. Are made of following grades — AISI 304, 12X18H10T, 304L AISI, at least: AISI 316, 10X17H13M2T.
Buy at best price
LLC «AVEK global» offers the most favorable conditions of steel products. The offered range of stainless transitions can satisfy any customer. The volume of purchase and additional conditions of supply depends on the price. Carrying out wholesale orders, you can count on company-provided flexible system of discounts. Our managers are always ready to provide advice. A large range will not leave you without a choice. The timing of orders is minimal. All products are certified. Quality is guaranteed by strict observance of technological norms of production.