Round 29nk - alloy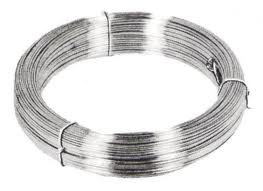 Relevance
The wire of mark 29НК is applied by various industrial spheres and electrotechnics. Modern television technology, radio electronics — unthinkable without the use of iron-nickel materials. From the alloy of 29KK, grids are made for radio tubes, microwave devices, cathodes, and high-resistance thermocouple wires for thermocouples. This material is indispensable in electroforming in the manufacture of electrodes. It is used in electroerosive machines, where controlled decomposition of substances is carried out with the aid of an electric current. In electrochemistry this is called catalysis, for such a procedure, the kovar is a convenient source of pure nickel, because it contains nickel of very high purity 99.5% with an insignificant fraction of magnesium, silicon, arsenic, carbon, tin, phosphorus. Due to the susceptibility of the corrosion alloy 29K, protective nickel sputtering is required. And then the kovar itself becomes the base material for the production of nickel, which is then applied to the part in vacuum conditions. The invariable customers of such products are the physics institutes and research laboratories. The production of computer equipment, household appliances today does not do nickel alloys, which makes it possible to avoid the formation of a galvanic pair with other nickel parts.
Assortment
The wire is used in the following manner: 1) cold-worked — made to improve reliability under cold pressure, 2) soft, called still annealed. Such a wire can be made of siliceous nickel or from a nickel alloy with manganese. Silicon-type alloy used in electronics, and nickel-manganese — in aviation candles, mercury rectifiers, internal combustion engines.
Quality
Wire made of kovara is made in accordance with GOST 2179−75. To her are the highest demands. Cover it must be clean, do not have any cracks. Minor roughness or deviation from the required diameter of not more than the tolerances of GOST is permissible. As a rule, the thinnest 29NC thread is made to order, with a diameter of a few microns, and to achieve such dimensions, high-precision equipment is needed. Nickel is a strong and highly plastic metal, due to which it is able to roll out into the thinnest products.
Buy at a bargain price
«Avek Global» Ltd. sells high quality nickel-nickel alloys on the most favorable terms, including the wire of the grade 29KK, with a coating that resists corrosion. All our products are certified and supplied directly from the manufacturer. In addition, we are implementing welding wires and precision alloys at a wholesale price. The implementation of orders — in the shortest possible time. Discounts are given to wholesale buyers.