D12 - 3004 duralumin sheet, strip, pipe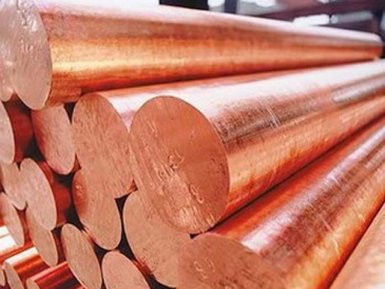 Supplier — AvekGlob Company — offers at a reasonable price from the manufacturer a sheet, tape, pipe, which are made of duralumin brand D12 (AA3004, AA3104). The supplier guarantees the timely delivery of products to any address specified by the consumer.
Technical specifications
Dural brand D12 (the nearest foreign analogues produced by US standards — alloys AA3004 and AA3104) is an aluminum-copper alloy, additionally doped with manganese. These alloys are not subjected to heat treatment. They have an excellent combination of corrosion resistance and formability. An increase in the mechanical characteristics of the alloy can be achieved as a result of its plastic deformation at ordinary temperatures.
Urgency of application
Duralumin deformable alloy grade D12 (AA3004 and AA3104) is used in construction, maritime and aircraft construction due to the ease of manufacturing, non-toxicity, mechanical strength and resistance to aggressive media found in industry (including chlorine-containing liquids and salts, for example, sea water) .
Sheet rolling from the material under consideration is widely used for the production of hull elements and sheathing of various structures.
Chemical composition
According to the technical requirements of GOST 4784−97, D12 consists of the following elements (numerical data — in percent, aluminum basis):
| | | | | | | | |
| --- | --- | --- | --- | --- | --- | --- | --- |
| Fe | Si | Mn | Ti | Cu | Mg | Zn | Impurities |
| up to 0.7 | up to 0,3 | 1.0−1.5 | footprints | up to 0,25 | 0.8 — 1.3 | up to 0.25 | other, each 0.05; only 0.15 |
The chemical composition of the alloys AA3004 and AA3104 is regulated by the requirements of the UNS specification A93104.
Physical and mechanical properties
density, kg / m 3 — 2720;
melting point, 0 С — 640… 650;
coefficient of thermal expansion in the temperature range 20… 100 0 С, μm / deg — 23,8;
Specific heat capacity, J / kggrad — 880;
Modulus of elasticity, GPa — 69;
coefficient of thermal conductivity in the temperature range 20… 100 0 С, W / mgrad — 170;
Brinell hardness, НВ — 78;
limit of temporary resistance, MPa — 290;
yield strength, MPa — 260;
permissible tensile elongation,% — 4.
Assortment and application features
The sheet, tape, pipe from duralumin Д12 (АА3004 and АА3104) are made in a wide range of cross-sections and length. The initial duralumin preforms after primary plastic deformation — rolling, stamping, extruding — are advisable to age. Aging can be natural (for several days) or artificial (several hours). This treatment optimizes the mechanical properties of the alloy. The alloy is well deformed both at room temperature and at elevated temperatures.
Supplier — AvekGlob Company — offers to purchase sheet, ribbon, D12 pipe (AA3004 and AA3104) in the required assortment of cross-sections and length. Products can be bought at a price formed on the basis of European and world standards of production. Implementation is possible in bulk and retail, for regular customers, a flexible system of discounts operates.