Tin solder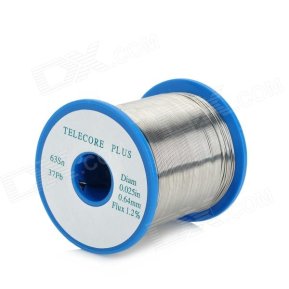 Relevance
There are many varieties of tin alloys. For example, solders of the PIC brand. They consist of a tin base with the addition of lead and other elements. On the basis of tin, other low-melting alloys are also produced. For example, known all over the world of electronics, the alloys of Rose and Wood, All tin solders are very much in demand, due to their main qualities — fusibility and corrosion resistance.
Tin-lead solders
Solder
Supply
T ° melting
Application
PIC 30
Chutes, wire Ø 1−4 mm, rod
183−255 ° С
Tinning and soldering of radiators, brass and sheet zinc
PIC 40
Chutes, wire Ø 1−4 mm, rod
183−238 ° C
Soldering electrical equipment, galvanized iron parts, creating tight seams.
PIC 60
Chutes, wire Ø 0.5−4 mm, rod
183−190 ° C
Soldering of radio equipment, printed circuits, precision instruments.
PIC 90
Bar
183−220 ° С
Soldering and tinning of household and medical equipment
Soldering technology
To obtain the best result when using tin solder, the technological process of soldering must necessarily consist of such operations:
— chemical or mechanical cleaning (file, scraper or sandpaper) cleaning;
— coating with flux;
— heating (soldering lamp, soldering iron, on the furnace);
— preliminary servicing with the help of solder (rubbing, soldering iron, immersion in solder);
— the work of fastening all the places for soldering, qualitatively covering them with flux and heating;
— the introduction of the solder itself, the implementation of its melting and removal of all surplus solder, together with the flux residues.
Carry out cleaning of the welded surfaces from the stratification of oxides by a file or scraper so that the gap between the two surfaces is the same everywhere and does not exceed 0.1−0.3 mm. This small gap is very necessary for the formation of capillary forces, which will help to suck in the solder to the maximum depth from the edge. In the event that the surfaces to be welded are contaminated with traces of grease or oil, they must be treated with a hot alkali solution. To do this, usually take a 10% solution of soda.
After complete cleaning and preparation of the place of soldering, all parts must be irradiated. In this case, the increased strength and density of the junction will be achieved.
Buy at a bargain price
The company Avek Global offers the lowest prices for tin solder. Buy tin and solder in Ukraine on the website of avglob.org