1.4005 - aisi 416 pipe, round, wire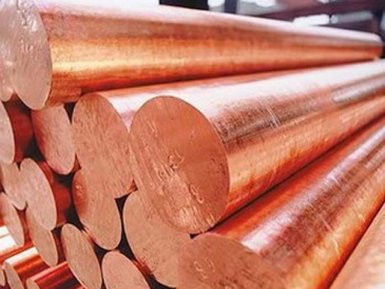 Technical specifications
Stainless steel of this brand (EN.X12CrS13 EN. S41600) is a martensitic stainless steel intended for primary molding into forged products. This alloy is a variant of steel type 410. Its main function is to provide fast processing with a good surface and minimal tool wear.
Analogues
EU
En
France
AFNOR
England
BS
Sweden
SS
X12CrS13
Z11CF13
416S21
2380
Therio processing. Annealing
Uniform heating to 1200 / 1400ºF (650 / 760ºC), soak and cool with air.
Hardening
Uniform heating up to 1800 / 1900ºF (980 / 1040ºC), aging for 30 minutes and quenching in oil.
Vacation
Uniform heating to 750 / 1050ºF (400 / 565ºC), hold for 30 minutes, cool with air. It is used to provide the required mechanical properties while the impact strength and corrosion resistance are somewhat lost.
Application
Details of screw machines, including fittings, gears, housings, screws, shafts, valve bodies, valve stems and valve lining.
Buy

Vendor Avlob offers a pipe, a circle, wire 1.4005, aisi 416 at an economical price. Regular customers can take advantage of discount discounts. The supplier guarantees the timely delivery of products to any specified address. The price is the best in this segment of rental.
Delivery, price

Buy pipe, circle, wire 1.4005, aisi 416 from the supplier Avlob can be at an affordable price. The price is formed on the basis of European production standards. Supplier Avlob offers to buy a corrosion-resistant pipe, a circle, wire 1.4005, aisi 416 in the range at the best price, wholesale or retail. We invite you to partner cooperation.