Bronze sheet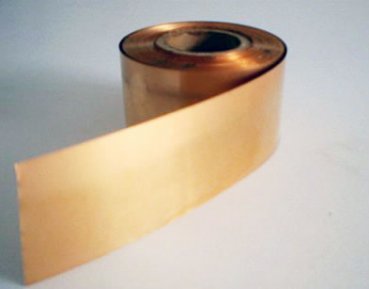 Shield of bronze sheet, polished to a mirror finish, helped the legendary Perseus to defeat the Gorgon. A well-known fact.
Dignity
Bronze sheet is non-magnetic, but a great way conduct electrical current and heat. High reliability, durability in combination with its relatively low cost make it popular in many sectors of the economy. It combines flexibility, strength, malleability and flexibility, easy mechanical processing: drilling, cutting, stamping. Such a sheet is resistant to corrosion, the action of atmospheric moisture, sea water. Extremely durable and resistant to corrosion, the sheet of stamps Brb2 (contains 0,2−0,5% Ni, 2% Be), is very popular not only because of its strength and elasticity, (which can be further improved with additional heat treatment), excellent weldability.
| Grade of bronze | Hardness HB 10−1 | t° melting point (°C) | σв (MPa) |
| --- | --- | --- | --- |
| Brof6,5−0,15 | 70−90 MPa | 995° | 400−800 |
| Broc4−3 | 150−170 MPa | 1045° | 430−880 |
| PCMC 3−1 | 70−150 MPa | 1030° | 350−760 |
| Brb2 | 130−150 MPa | 995° | 400−950 |
Note. The range σ (MPa) is given for soft/hard alloy.
Manufacturer
Regardless of what the stated technical objectives, is made from various types of alloys both cold and hot rolling. Used stamps: aluminum-manganese, beryllium, chrome, silicon-manganese and chromium-zirconium. The sheet surface should be clean and smooth. Minor risks, scratches, roughness, which do not go beyond the tolerances allowable.
| view | Tu | marking | dimensions |
| --- | --- | --- | --- |
| sheet | 48−21−779−85 | Brh1, ÌÍ2,5КоКрХ, Áðõ1öð. | 10−25, ОХ100−600Х5ОО-2000 |
Marking
Level of accuracy: normal (N) or increased (P) accuracy. By state of material: semi-solid (P), soft (M) hard (T), and particularly hard (About) — he becomes stronger after hardening by 30−40%. Bronze sheet is very plastic. Produced cold-rolled, it is marked with «D». In the marking of alloy reflects the percentage of all major alloying elements.
Application
A high level of resistance to the action of atmospheric moisture made the bronze sheet is indispensable for the manufacture of plaques, markers, signage. In our time without it difficult to do when performing various construction works. It is used for decorative finishing of facades of houses, interiors of offices and residential premises. Its excellent electrical conductivity has made it very popular for electrical engineering. It is essential in mechanical engineering, instrument making, chemical industry, construction, energy for the manufacture of parts having a complex shape by stamping.
It is used for installation and any repairs. Demanded in the telecommunication industry, automotive, rail, aerospace industry. Used for generator production, parts, non-magnetic fittings and equipment locators; in shipbuilding for the manufacture of propeller blades, guides, engine parts, steering wheels, and much more.
Buy at best price
In stock LLC «AVEK global» is always available an unlimited range of products from non-ferrous metals at the best prices. We offer the choice will satisfy any customer. To buy any types of bronze sheet using the Internet-the company website or by contacting our office. The quality of the products is guaranteed by strict observance of technological norms of production. The timing of orders is minimal. The price level depends on the order quantity and other conditions of supply. For wholesale orders flexible system of discounts.