Titan have the system of Din, En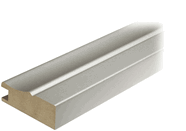 General characteristics
Titanium is a light silvery metal element of group IV of the periodic system D. I. Mendeleev, where indicated Ti. Opened in the end of XVIII century independently from each other Clarocom and Gregor. Titan is already dubbed the «metal of the future» for its extraordinary properties. High resistance and a significant ease in comparison with other metals, resistance to corrosion in aggressive environments, ease of forging, stamping, have made it an indispensable material of modern industry. Corrosion resistance is higher than that of noble metals, and an insignificant specific weight comparable to aluminum. The ductility of titanium is similar to copper and low creep — stainless steel. This metal is able to keep their properties from -250°C to the temperature of red hot steel. Exceptional durability, heat resistance, specific strength — brought him to the forefront of modern science and technology of the XXI century.
Physical characteristics:
The temperature at which the received data characteristics, °C
20°C
Coefficient of linear thermal expansion αx106 at 100 °C [1/ °C]
8,2
Density [g/cm3]
4,45
The modulus of elasticity of 1 kind, E [MPa]x10-5
1,12
Specific heat of alloy at 200 °C [j/(kg·deg)]
0,586
Coefficient thermal conductivity), l[W/(m·deg)]
Of 8.37
Electrical resistivity, Mhmm2/m
1,6
Manufacturer
The main method is the restoration of TiCl4 at high temperatures with magnesium or sodium. Hot titanium readily absorbs atmospheric gases, therefore, the main objective of production technology is to minimize the contact of the hot melt with N2, O2, H2. The main drawback of the technology — energy-intensive process and high cost. Categorized titanium alloys according to the configuration of the crystal lattice; and the method of processing are divided into deformable and casting.
Storage
Titanium products are stored under cover or in covered warehouses, where there is reliable protection against various mechanical and other damage.
Application
Titanium-based alloys are produced for the aviation and rocketry. Heat resistance, ease allow it to be used in production of thermal equipment. Since it retains high strength, ductility at very low temperatures, it is a very popular metal in cryogenic engineering. Of titanium alloys produced most of the important parts for shipbuilding — propellers and hull underwater vessels. The biological inertness allows you to create from it structural materials in reconstructive surgery, used in pharmaceutical and food industry. Titanium has become an indispensable material for surgical instruments, durable, lightweight prostheses. Its use almost unlimited — from the manufacture of bulletproof vests to modern interior design. Despite the high cost of this material, its use is economically justified durability and strength of the products.
Buy at best price
The company «AVEK global» specializiruetsya the sale of heat-resistant and stainless steel alloys. Large range of titanium mill products in stock, the company will meet wholesale and retail buyers. To see more details with the products, specify its basic properties, place your order, you can contact the nearest office of our company. We offer titanium alloys from warehouses in Ukraine and Russia delivery on the CIS and abroad. All products are certified and available. The timing of orders is minimal. If you have any questions, you will receive detailed advice from experienced managers. For wholesale orders the company offers discounts.