Large diameter stainless pipe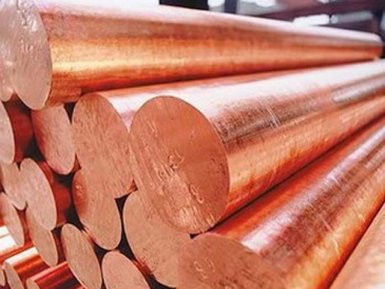 Buy pipes of large diameter, made of stainless steels, at affordable prices from manufacturers, offers a supplier — the company AvekGlob. The supplier ensures the timely delivery of products to any address specified by the consumer.
Specifications
Tubular rolled metal from stainless steels is produced in accordance with the technical requirements of GOST 9941−81 (seamless pipes of circular cross section, which are produced by the technology of cold or warm rolling) and GOST 9940−81 (seamless pipes of circular cross section, which are produced by hot deformation technology). The concept of a «large diameter» is not regulated by these standards, however, pipes with an external diameter of 200 to 2520 mm, with a wall thickness of 7 mm and higher, can be classified as such. The standards provide for restrictions on the length of pipes: not less than 7… 8 m, and not more than 16 m). The accuracy of manufacturing large diameter pipes made of stainless steels is within the following limits:
In length — no more than 1.75 m;
For wall thickness — no more than 0.5 mm (in relative values — not more than 12% of the nominal size);
On the outer diameter — no more than 1.2%.
Urgency of application
Pipes of large diameter made of stainless steels are used for laying main oil and gas pipelines operating under especially unfavorable conditions: outside temperatures below -20 0 С, and also at constantly high humidity of ambient air. Products are also used in powerful product pipelines of the food industry and chemical industries.
At relatively low pressures of pumping working media — up to 2… 2.5 at — it is permissible to use stainless steel pipes in a welded version, however, considering the laboriousness of carrying out electric welding operations, the percentage of such pipes in the total balance is small.
Chemical composition
Domestic standards provide for the production of large diameter pipes from the following grades of stainless steels: 08ХН28МДТ, 12Х18Н10, 12Х18Н10Т, 12Х18Н12Т, 08Х19Н10Т, 10Х23Н18, 10Х17Н13М2Т, 04Х18Н10, 12Х17, 08Х13, 08Х22Н6Т, 15Х25Т, 2Х13. Of the foreign analogues, stainless steels of AISI 321, AISI 304L, AISI 316L and AISI 317L brands are more often used.
The chemical composition of these pipes is regulated by the national standard GOST 5632−2014, and imported — DIN EN 17240. In particular, according to GOST 5632−81, the products in question belong to group I — corrosion-resistant (stainless) steels that are resistant to all types of electrochemical and chemical corrosion .
Physical and mechanical properties
Taking into account the mandatory heat treatment of stainless steel pipes, their mechanical characteristics are determined by the data given in the table:
steel grade
Temporal resistance, MPa,
Relative extension, %
Density, kg / m3
not less than
08X17T
372
17th
7700
08X13
372
22
7700
12X13
392
22
7700
12X17
441
17th
7700
15Х25Т
461
17th
7600
04H18N10
490
45
7900
08Х20Н14С2
510
35
7700
10Х17Н13М2Т
529
35
8000
08H18N12B
529
37
7900
10Х23Н18
529
35
7950
08H18N10
529
37
7900
08H18N10T
549
37
7900
08H18N12T
549
37
7950
08Х17Н15М3Т
549
35
8100
12H18N10T
549
35
7950
12H18N12T
549
35
7900
12H18N9
549
37
7900
17H18N9
568
35
7900
08X22N6T
588
20
7600
06HN28MDT
490
thirty
7960
It is allowed to make pipes with micro additives of rare earth metals. The sulfur content in steel for pipes to be welded, as indicated in the order, should not exceed 0.02%.
Application area
Due to their favorable performance characteristics, large diameter pipes made of stainless steels are used for piping pipelines, when laying pipelines of increased capacity, as structural elements in the construction of cultural and sports facilities, as well as water and sewerage facilities.
Supplier — AvekGlob Company — offers to purchase large diameter pipes of stainless steels at a price formed on the basis of European and world standards of production. Buy these products can be wholesale and retail. For regular customers, there is a flexible system of discounts.