Мр47вп the sheet, a rod molybdenum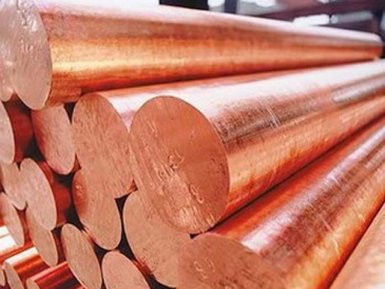 The supplier Avlob offers to buy a molybdenum sheet, a rod of grade Мр47вп at an economically favorable price. We guarantee timely delivery of products to any specified address. Regular customers can take advantage of discount discounts. We invite you to partner cooperation. The price is the best in this segment of rental.
Technical specifications
High heat resistance, strength and corrosion resistance to aggressive gas and liquid media makes it possible to widely use molybdenum and its alloys. Molybdenum is characterized by high elasticity, low expansion coefficient, resistance to temperature changes (so-called thermal shock), and a small thermal neutron capture cross section.
Application
Electrical engineering, energy, kilns drying and baking.
Storage

In closed warehouses or under a canopy, where adequate protection against mechanical and other damages is provided.
Supply

The length of standard tungsten rods is 1000 mm, and ∅: up to 11.0 mm. Surface — ground, smooth, without cracks, grease, burrs, chips, grease spots. It should be polished, smooth, and the surface of the rod ∅1; 2; 2.5; 1.6 mm etched. Are allowed on the surface of the shell, the laws, the color of tarnishing, within the limits of tolerable deviations. The electrodes must be cut off the ends. Allowed at the ends of the chipped less than 1 mm. The deflection should not exceed 1% of the measured length of the rod.
Supplier, price

Buy molybdenum sheet, rod grade Мр47вп from the supplier Avlob can be at an affordable price. The price is formed on the basis of European production standards. Supplier Avlob offers to buy a molybdenum sheet, a rod of grade Мр47вп at the optimal price in bulk or at retail.