Alloy Nickel aluminium casting, forging, rod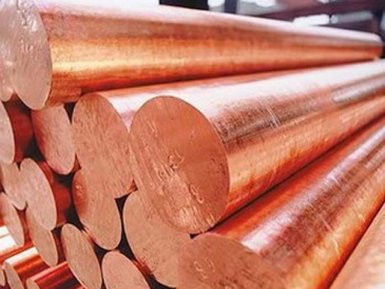 Supplier — AvekGlob company — offers at reasonable prices from the manufacturer castings, forgings, rods made of aluminum and nickel alloys. The supplier guarantees the timely delivery of products to any address specified by the consumer.
Technical specifications
Alloys of aluminum with nickel are a numerous class of alloys. Usually they contain 20.50.59 or 79% nickel (the rest, with the exception of impurities, is aluminum).
Aluminum-nickel alloys are designed for applications with high strength and high conductivity. These alloys are obtained by solidification in a constant form, followed by homogenization, hot extrusion, hot rolling and cold drawing into wire forms. Alloys are characterized by good plasticity and a high degree of dispersion of the structure, which ensures uniformity of characteristics along the line of rolling or stamping. During plastic deformation of growth, no grains occur. Strength of alloys increases as a result of aging. All nickel alloys with aluminum are characterized by good electrical conductivity.
Urgency of application
Alloys of aluminum and nickel are used in the electrical industry. In particular, measuring elements of temperature controllers in domestic heating devices and in industrial low-temperature furnaces are manufactured from them (especially if the devices are operated in oxidizing or nitrogen-containing media). The powder of aluminum-nickel alloys is suitable as a hydrogenation catalyst for reducing aromatic, olefinic, nitrile and nitro groups. Alloys are also used as a reducing agent for the hydrogenation of organic compounds.
Chemical composition
In addition to nickel and aluminum, the composition of alloys includes both alloying additives:
Chromium (increases strength at elevated temperatures);
niobium (allowed together with tantalum, increases the hardness of alloys);
copper;
silicon.
The total amount of impurities / alloying additives usually does not exceed 3… 5%.
Physical and mechanical properties
density, kg / m 3 — 3460… 4300;
melting point, 0 C — 1350… 1560;
coefficient of thermal expansion in the temperature range 20… 200 0 С, μm / deg — 75… 100;
coefficient of thermal conductivity in the temperature range 20… 100 0 С, W / mgrad — 85… 105;
hardness in Brinell, HB — 88… 100;
Modulus of elasticity, GPa — 95;
limit of temporary resistance, MPa — 500… 900;
yield strength, MPa — 120… 400;
permissible linear elongation at tension,% — 30… 40.
Assortment and application features
The range of bars, forgings and castings of aluminum alloy with nickel is specified in accordance with the requirements of the customer. Weldability of alloys is satisfactory, and only in the processes of electric welding under a layer of flux. The temperature regime of hot plastic deformation is 650… 700 0 C. The alloy of aluminum with nickel, containing: 6.5% nickel, at 550 0 C exhibits the effect of superplasticity.
Supplier — AvekGlob Company — offers to buy bars, forgings, castings from alloys of aluminum and nickel. Alloys can be bought at a price formed on the basis of European and world standards of production. Implementation is possible in bulk and retail, for regular customers, a flexible system of discounts operates.