Sheet, strip, custom 450® - uns S45000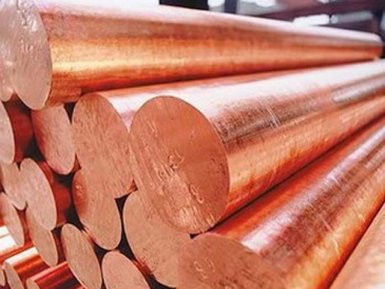 Supplier — AvekGlob Company — offers at a reasonable price from the manufacturer a sheet and tape made of stainless steel Custom 450®. The supplier guarantees the timely delivery of products to any address specified by the consumer.
Technical specifications
Custom 450® steel is manufactured to UNS S45000 specification, and is a martensitizing stainless steel, characterized by increased wear resistance at moderate strength. Steel has good plasticity and toughness, after heat treatment it can change its performance in a wide range, and the mechanical properties depend on the selected aging temperature.
Urgency of application
Custom 450® steel, manufactured according to UNS S45000 specification, is used in cases where the main material — AISI 304 steel — is not strong enough. Steel is also used as a substitute for AISI 410 stainless steel when the corrosion resistance of the steel is insufficient.
Typical products are screens for the pulp and paper industry, medical equipment, aircraft parts and power equipment, nuclear technology.
Chemical composition
According to the UNS S45000 specification, Custom 450® steel has the following chemical composition (iron — the rest):
Carbon — up to 0,05%;
Chrome — 14… 16%;
Nickel — 5… 7%;
Molybdenum — 0,5… 1,0%;
Manganese — up to 1%;
Silicon — up to 1%;
Phosphorus — up to 0.030%;
Copper — 1.25… 1.75%;
Sulfur — up to 0,030%.
According to UNS S45000, traces of niobium are allowed in the Custom 450® steel.
Physical and mechanical properties
Density, kg / m 3 — 7750;
Specific heat capacity, J / kggrad — 477;
Coefficient of thermal conductivity, in the temperature range 20… 200 0 С, W / mgrad — 18,2;
The coefficient of thermal expansion in the temperature range 20… 200 0 С, μm / deg — 11,4;
Modulus of elasticity, GPa — 193… 200;
Ultimate strength, MPa — 980;
Yield strength, MPa — 810;
Hardness according to Rockwell (scale C), no more than — 28;
Relative elongation at tension,% — 13;
Technological features of processing and assortment
Stainless steel Custom 450® is available in a wide range of profiles, while rolling is available in both cold-drawn and annealed conditions. Annealing is necessary before cold plastic deformation. Weldability of steel — satisfactory; To avoid corrosion cracking after welding, the products are annealed.
Supplier — AvekGlob Company — offers to purchase a sheet or ribbon made of Custom 450® steel at a price formed on the basis of European and world standards of production. Buy these products can be wholesale and retail. For regular customers, there is a flexible system of discounts.