Wire, round, rod CuZn20Al2 - C68700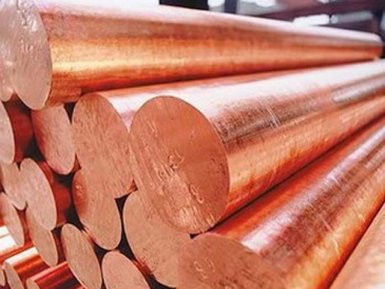 Supplier — AvekGlob company — offers wire, bar and rod, which are made of brass CuZn20Al2 (C68700) at reasonable prices from the manufacturer. The supplier guarantees the timely delivery of products to any address specified by the consumer.
Technical specifications
Copper-zinc alloy of the brand CuZn20Al2 (also called C68700) is an aluminum brass. The material is characterized by high hardness and strength against frictional stresses and durability to frictional wear processes. The presence of aluminum provides the alloy with good anticorrosion characteristics. Brass CuZn20Al2 (C68700) has good fluidity and small shrinkage, so the initial blanks for subsequent rolling are usually obtained by casting. Plastic characteristics in the cold state are moderate.
Urgency of application
Typical parts that are made of brass aluminum CuZn20Al2 (C68700) are heat exchangers and condenser units, low-temperature pipelines (including underwater ones), as well as other parts whose operational durability requires increased corrosion resistance and moderate mechanical stress.
Chemical composition
In accordance with the technical requirements of DIN EN 17660, these alloys include:
Copper — 76… 79%;
Aluminum — 1.8… 2.5%;
Iron — up to 0,05%;
Lead — up to 0.05%.
The chemical purity of copper used for smelting should not be less than 99.5%. Other impurities should not exceed 0,02… 0,06%.
Physical and mechanical properties
density, kg / m 3 — 8300;
melting point, 0 С — 880… 900;
coefficient of thermal expansion at room temperatures, μm / deg — 20;
Specific heat capacity, J / kggrad — 85;
Modulus of elasticity, GPa — 102;
coefficient of thermal conductivity at room temperature, W / Mgrad — 125;
hardness according to Brinell, НВ — 140… 190;
limit of temporary resistance, MPa — 345… 350;
yield strength, MPa — 120… 130;
permissible tensile elongation,% — 12… 15.
Assortment and application features
A wire, a circle, a rod from aluminum brass CuZn20Al2 (С68700) are produced in a wide range of diameters and lengths. Mechanical machinability of alloys, including on automatic lathes, is good. During the heat treatment, the brasses in question are not hardened. The temperature range of hot stamping operations is 750… 850 0 С. Products made from this alloy are well suited for electroplating.
Supplier — AvekGlob Company — offers to buy bar, wire or a circle of aluminum brass CuZn20Al2 (C68700) in a wide range of diameters and lengths. Products can be bought at a price formed on the basis of European and world standards of production. Implementation is possible in bulk and retail, for regular customers, a flexible system of discounts operates.