D18 - 2117 dural sheet, strip, pipe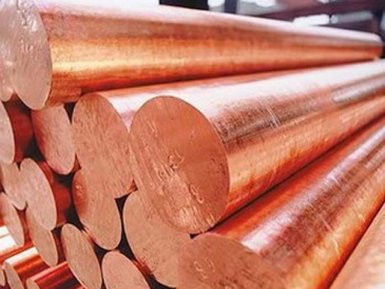 Supplier — AvekGlob company — offers at reasonable prices from the manufacturer a sheet, tape, pipe, which are made of durability grade D18 (AA2117). The supplier guarantees the timely delivery of products to any address specified by the consumer.
Technical specifications
Dural of D18 brand (the closest foreign analogue is AA2117 alloy) is an alloy of copper and aluminum, which contains an increased percentage of silicon and iron, in the absence of titanium. The alloy is characterized by reduced weldability and corrosion resistance characteristics, which is why it is mainly used with surface coating — anodizing. It refers to the number of deformable aluminum alloys. In the heated state, it exhibits weak ferromagnetic properties.
Urgency of application
Durale brand D18 (AA2117) is used in the manufacture of products, which requires a high ratio of strength to weight, as well as increased fatigue strength. Typical parts — products of transport engineering and aviation, as well as other devices that operate at lowered −200… −250 0 С temperatures. Alloy D18 is used for the production of aviation fasteners.
Chemical composition
According to the technical requirements of GOST 4784−97, the following elements are included in the composition of the D18 durability (numerical data is in percent, aluminum is the basis):
| | | | | | | | |
| --- | --- | --- | --- | --- | --- | --- | --- |
| Fe | Si | Mn | Cu | Cr | Mg | Zn | Impurities |
| up to 0.7 | up to 0,8 | up to 0,2 | 2.2−3.0 | up to 0,1 | 0.2−0.6 | up to 0.25 | other, each 0.05; only 0.15 |
The chemical composition of the alloy AA2117 is regulated by the requirements of the UNS A92024 specification.
Physical and mechanical properties
density, kg / m 3 — 2750;
melting point, 0 С — 554… 649;
coefficient of thermal expansion at room temperature, μm / deg — 23,8;
Specific heat, J / ggrad — 922;
modulus of elasticity, HPa — 72;
coefficient of thermal conductivity at room temperature, W / Mgrad — 154;
hardness according to Brinell, НВ — 70;
limit of time resistance, MPa — 300;
yield strength, MPa — 165;
permissible tensile elongation,% — 27.
Assortment and application features
A sheet, a tape, a tube from a duralumin Д18 (АА2117) are made in a wide range of cross-sections and length. The material is welded only when welding with friction. Mechanical machinability of the alloy is average. The temperature range of forging conditions is 350… 430 0 С.
Supplier — AvekGlob Company — offers to purchase sheet, ribbon, D18 pipe from D18 (AA2117) in the required assortment of cross sections and length. Products can be bought at a price formed on the basis of European and world standards of production. Implementation is possible in bulk and retail, for regular customers, a flexible system of discounts operates.