ТЛ3 Titan circle, rod, sheet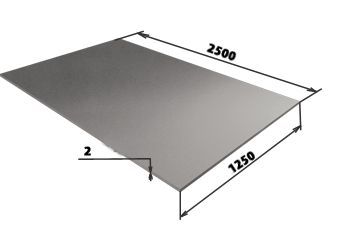 Overview ТЛ3
Titan foundry alloy grade ТЛ3 designed KM research Institute «Prometheus» for marine conditions. The alloy produced in accordance with OST 5P.9071−88.
The basic qualities
| Alloy | Technological properties | General characteristics | Application |
| --- | --- | --- | --- |
| ТЛ3 | The alloy has good casting properties and easily welded. | The alloy has low strength but good ductility and corrosion resistance in sea water. | As a rule, products for marine engineering. |
Titanium cast alloys have a lamellar stricture, which shaped castings with reduced characteristics of plasticity and strength, low fatigue resistance and relatively low rate of growth of fatigue cracks and high fracture toughness. Defines the parameters of lamellar structures shaped casting conditions casting and change in a very small range.
Application
The main area of application of casting are the details of marine engineering and parts centrifuges, crystallizers, pumps, evaporators, dryers for the needs of the petrochemical, chemical, hydrometallurgical industry, and utilities. To date, the most popular are the details of valve: body, cover, Poppet valves (corner, safety, pass); case and discs of ceramic valves, the spherical shell and balls, impellers (impellers) centrifugal pumps.
Quality control
In the production of casting is carried out external to mandatory inspection, testing mechanical properties of castings, chemical composition analysis. Such methods of quality control as gamma-scopy, x-ray, ultrasonic inspection, liquid-penetrate (fluorescent) control. Casting in some cases shall be tested under pneumatic or Hydrogenium. In order to avoid the hidden marriage, they are subjected to hot isostatic pressing, approaching the crystal structure to the structure of wrought iron.
Buy at best price
LLC «AVEK global» is a large steel trading company. Our warehouses are located in Moscow, Ukraine. Established representative offices in the Russian Federation, the UK with phone numbers for more convenience of our partners. The range includes non-ferrous metals, stainless steel, various titanium alloys, rare, refractory metals. We aim for mutually beneficial cooperation. Prices are the best available. All products are certified. Terms of delivery — minimum. When wholesale purchases are offered preferential discounts.