Grids and connections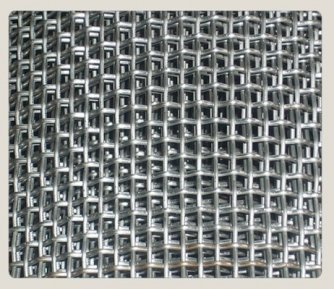 Relevance
Modern technologies do everything to make metal products even more resistant to external destructive factors, could serve not 3−4 years, but 10−30 years. Avek Global is one of the leading manufacturers of metal grids. They are divided into several types, based on the mode of production, the area of the cell, the strength parameters, the sphere of use — in construction, agriculture, everyday life, textile industry. The shape of the cell can vary: square, rhombic, trapezoidal, hexagonal.
Production
All kinds of nets except sifted-exhaust, are made of metal wire. It is allowed to apply zinc coating to low-carbon high-quality steel — usually braided or welded mesh is subjected to such treatment. The cut-out is made from a hollow iron sheet. Masonry — it is advisable to use at various stages of construction work: starting with brickwork, plastering, interior finishing. Its main task is to make the construction more resistant to the effects of unfavorable factors, as well as for leveling the walls of a brick house. Depending on what kind of work is intended, it can be welded, rebar and wire. The cost depends on the quality of the products.
Welded wire mesh
They are produced by the method of contact welding of a round iron wire. Are divided into subtypes: road mesh, reinforcement, masonry and so on. If necessary, zinc coating is applied after welding. One of the main features of these products are increased strength, resistance to deformation.
Wicker mesh
This is the most popular type. It is used for wall fencing, reinforcement of reinforced concrete structures. It is created by interlacing spirally-shaped wire segments of low-carbon steel without heat treatment. Operate in fresh air at high humidity. Such a grid can last about 30 years, without requiring special care. Rabitz without a coating needs constant additional painting. Grid with PVC-coating looks aesthetically pleasing, will last a long time.
Mesh with fixed cells
It is widely used as a reinforcing element for plastering, whitewashing of walls, used for dehydration, filtration of food, chemical industry. In a similar way, a twisted mesh is made, only with this variant the joining method is the twisting of the iron wire into loops.
Grids from a single iron sheet
Small holes are made in the metal sheet, after which the sheet on the special machine is stretched, and the holes become cells. Traditionally, low-carbon steel of small thickness is used. It is used not only for fencing, but also for production platforms and staircases. Prices depend on the manufacturer.
Buy at a bargain price
LLC «Avek Global» offers the most favorable conditions for the sale of rolled metal. The offered assortment of metal nets can satisfy any customer. The price depends on the volume of purchase and the additional terms of delivery. By carrying out bulk orders, you can count on the company's flexible discount system. Our managers are always ready to provide advice. A large assortment will not leave you without a choice. The lead time for orders is minimal. All products are certified. Quality is guaranteed by strict observance of all technological norms of production.