Inconel 718® - 2.4668 Alloy 718 pipe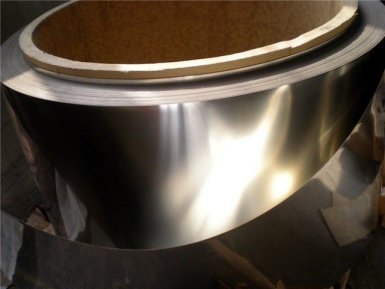 UNS N07718 — Inconel 718
Shopping common names alloy: Inconel 718 ®, Alvac ® 718, Nicrofer ® 5219, Altemp ® 718, Haynes ® 718. Alloy based on Nickel, optionally quenched, has an extremely high resistance properties at temperatures of no more than 704 °C tensile strength at break. Inconel 718® compared with Inconel 617 has excellent weldability with inclusions of titanium and aluminum. This alloy is used for high-speed aircraft engine parts (discs, pads, bandages, fasteners and bolts) that operate at high temperatures.
Delivery of alloy 718
Manufacture of semi-finished products is often performed in the annealed condition, but they are hardened. Rental of Inconel 718 ® is available in the following forms: circle, welded and seamless tubes, wire, plates, sheets, fittings, flanges and forgings. The sheet has a thickness of 0.25 — 1.6 mm or by order up to 4 mm., the Circle produced in the form of forgings with a diameter of not more than 230 mm. larger sizes can be custom manufactured. The strip in coils made large-format size, their width is 900−1200 mm; plate thickness up to 100 mm Seamless pipe Inconel 718 ® rolled diameter of 200 mm and larger pipe diameters can be produced to order in a welded pipe. All products (with welded seam) can be a method with tight tolerances non-destructive testing. Practically, it is possible to produce pipes of various diameters and degrees of tolerance, regardless of the amount of the order.
Chemical composition of Inconel alloy 718 ®.
Ni
Cr
Cu
Ti
Cb+Ta
Co
Al
Mo
Fe
Mn
S
P
Si
52,5
19,0
0,9
5,13
1 max
0,5
3,05
18,5
Buy at best price
Large assortment of Nickel-based alloys in stock LLC «AVEK global» sold at an affordable price. The quality of the finished product is ensured absolute compliance with all technological norms of production. The timing of orders is minimal. On all the current issues, you will receive detailed advice from experienced managers. For wholesale orders the company provides flexible system of discounts.