N70MFV - ЭП814А sheet, round, wire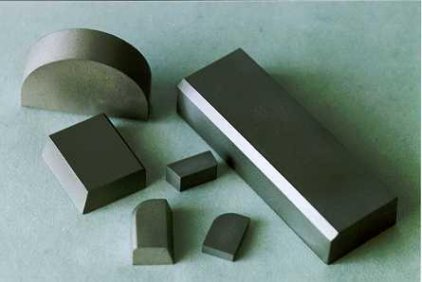 Relevance
The Nickel-based alloy N70MFV-VI (ЭП814А-VI) smelted in vacuum induction furnaces. This alloy used in the manufacture of welded chemical equipment operating in corrosive environments (in hydrochloric acid, phosphate, sulfuric acid solutions, acetic and holodnokatanyh acids, etc.) at a temperature of -70 + 500 °C, and pressures up to 5 N/mm2. This alloy is produced equipment necessary for the synthesis of acetic acid from methanol oxide and carbon, ion exchange resins, polypropylene, chemical pharmaceutical preparations and other products of organic synthesis.
Alloy N70MFV-VI produced according to GOST 5632−72, as well as the following: 14−1-2230−77; 14−3-1227−83; 14−1-2260−77; 14−1-4684−89.
The chemical composition of the alloy
Ni
Fe
Mn
C
Cr
C
Mo
Si
P
S
P
W
DOS.
From 2 to 3
≤0,5
≤0,02
≤0.3 mm
≤0,02
From 30 to 32
≤0,05
≤0,01
≤0,015
≤0,01
From 0.05 to 0.45
The properties of the alloy
Alloy density 9.2 g/cm3. The mechanical properties change depending on the temperature acting on the alloy. At 20 °C the alloy has a thermal conductivity coefficient of 0,113 · 102 W/(m · K). electrical resistivity 1.55 Omhm2/m, the specific heat of the alloy at a temperature of 378 j/(kg · K). This steel, thanks to a good chemical composition has high weldability, which allows a variety of design technology without using special equipment and without additional heat treatment after welding.
At increased requirements to the structure of the alloy grade N70MFV-VI hardenable steel is heated to 1000 — 1100ºС with further cooling in water. This treatment promotes the normalization of internal stresses in the alloy and increasing the strength characteristics of parts.
Use
Welded fragments, Assembly modules, parts, made of alloy N70MFV-VI are intended for long-term operation in the petroleum refining, gas processing, chemical and oil industry at temperatures above 850ºС. This alloy is used in the manufacture of pipelines of different cross sections, in the manufacture of heat exchangers, tanks and so on.
Buy at best price
A large range of products from alloy N70MFV-VI in stock LLC «AVEK global» can satisfy any consumer. All products are certified. You can purchase the brand's items N70MFV-VI on the most favorable terms. Our experts are always ready to help in selecting the required products, which determines the efficiency and reliability of future equipment. They not only help You to determine the optimal parameters of products, but also offer the best price. The order execution time is the shortest. For wholesale orders the company offers flexible system of discounts.