L70 - 2.0265 - СuZn30 rod, tape, wire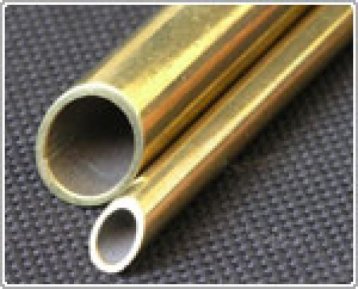 General characteristics
The main elements contained in multicomponent brass are iron, lead, aluminum, manganese, Nickel and silicon. They are all affect the fundamental properties of brass. So, for example, manganese greatly increases the strength and corrosion resistance, especially enhanced when combined with tin, iron and aluminum. Tin is also very much increases the strength and resistance to corrosion when in contact with sea water.
Brass L70
The main components
Pb%
Fe%
P%
Sb and Bi
Si
Zn
69−71%
Of 28.7, 30.8 per cent
0.05% of
0,07%
0,005%
0.002%
Brass, which contains about 1% tin, often called naval brass. Alloying with Nickel substantially improves the strength and corrosion resistance in various environments. The lead contained in brass, very strongly affects its properties, however, due to the presence of it in the composition much easier to handle the brass with cutting. It contains all samples of brass, which is processed on a special CNC-machines. That is why this kind of brass called automatic. Silicon, which is part of the brass significantly affects its hardness and strength, but if there is in the structure further and lead, greatly increased its anti-friction performance and it can be a substitute for quite expensive metals such as tin bronzes, which are used in sliding bearings.
As a rule, all types of brass subdivided into: double and multi-component. Double — are copper-zinc alloys, and multicomponent — special brass.
Comparison
Compared with bronze, brass has a low strength, corrosion resistance and antifriction properties. However, it is quite resistant to oxygen, sea water, solutions of many organic acids and carbonate solutions. Also brass has a sufficiently high mechanical properties and excellent corrosion resistance, and has very wide application in many fields of engineering, it is one of the cheapest alloys.
Application
Brass stamps L70 contains about 70 percent copper, is used mainly for the manufacture of products using stamping. It is indispensable for the manufacture of shells, which are used in devices for various purposes.
Buy at best price
To see more details with the products, to clarify its basic qualities, place your order, you can through the website of our company LLC «AVEK global», which specializiruetsya on the supply of non-ferrous alloys. We offer products from warehouses in Ukraine and Russia with delivery to any region of the CIS. All products are certified. The timing of orders is minimal. For any questions, you are always ready to advise experienced managers. For wholesale orders there is a reduced discount.