wl-15 gold lanthanated 1.5% tungsten electrode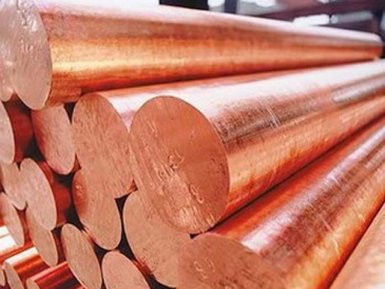 Supplier — AvekGlob Company — offers tungsten electrodes of the WL-15 brand at an affordable price from the manufacturer. The supplier guarantees the timely delivery of products to any address specified by the consumer /
Technical specifications
Tungsten electrodes of the brand WL-15 («gold») contain lanthanum oxide, and are the standard consumable for inverter welding with direct and alternating current. Such electrodes are characterized by increased heat resistance and are specially designed for automatic welding processes due to a very good ignition characteristic. The welding current for AC welding should not exceed 150 A.
Lanthanide electrodes in the range of low-power welding processes have advantages over electrodes containing cerium oxide. Compared with pure tungsten, the addition of lanthanum increases the maximum conductive capacity by about 50 percent for a given electrode size.
Urgency of application
Tungsten electrodes WL-15 are used primarily for welding stainless and alloyed structural steels. Effective with plasma or microplasma welding. The presence of lanthanum increases the durability of these electrodes
In the conditions of sharp temperature fluctuations, which happens in automated welding with the use of welding robots (automobile and aircraft construction). Less effective for welding aluminum, as well as when used in welding processes with alternating current.
Chemical composition
In accordance with the technical requirements of ISO6848: 2004, the chemical composition of tungsten electrodes of the WL-15 brand is as follows:
Composition
Color marking
Make
Lanthanum Dioxide,%
Impurities,%
Tungsten%
WL20
1.40… 1.60
Not more than 0.20
Not less than 97,8
Gold
Assortment and properties
Tungsten electrodes of the brand WC-15 are supplied in the range of diameters of 1.0… 12 mm, with a length of 150… 500 mm, or otherwise, in the case of an individual order by the consumer.
These electrodes have a light arc ignition, low burning speed, good arc stability and excellent ignition characteristics. Conductivity is equivalent to toroidal electrodes, but they have a lower price.
Tungsten electrodes with a lanthanum and a pointed end work well for reverse polarity of alternating or direct current. When using them, a sharpened borehole should be constantly maintained, which is an advantage for welding steel and stainless steel on a constant or alternating current, and with a small voltage on the arc from energy sources that have a rectangular voltage-current characteristic.
Supplier — the company AvekGlob — offers to purchase at affordable prices from manufacturers tungsten electrodes of the brand WL-15 (gold). Products can be bought at a price formed on the basis of European and world standards of production. Implementation is possible in bulk and retail, for regular customers, a flexible system of discounts operates.