Brass sheet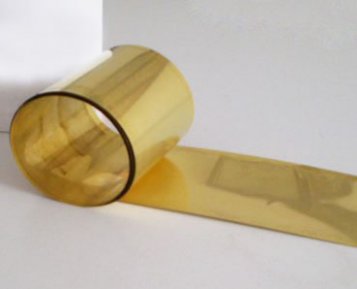 Production
Brass sheet — rectangular solid profile brass complex or simple composition produced in accordance with GOST 2208−2007. Most popular brands: L68, LS59−1, L63, chem. the composition of the normalized GOST 15527−2004. Chemical control — GOST 24231−80.
Brass LS59−1
The main components
Pb%
Fe%
P%
Sb% Bi%
Si
Zn
57−61%
A 35.6−42.2% of
0,8−1,9%
0,5%
0,02%
0.01% and 0.003% of the
Brass L63
The main components
Pb%
Fe%
P%
Sb% Bi%
Si
Zn
62−65%
34,22−37,5%
0,07%
0,2%
0,001%
Of 0.005% and 0.002%
Brass sheet
GOST
Mark
Chem.composition
Settings
HR
931−90, 2208
L63, LS59−1, LO62−1, Lmc58−2;
GOST 15527
Of 0.4−10x500−710x1000−2500
Cold-rolled
L63, L68, L80, L85, L90, Lmc58−2, LO62−1, LS59−1.
Marking sheet
For the food industry (PG); the normalized depth of the extrusion (GW); width and thickness at different accuracy with extreme deviation (YESH, ER or EN); of antimagnetic brass (S); the regulated requirements to the hardness (H) and to the tensile test ®.
Dignity
Brass sheet — very high-tech product, stoykoy to corrosion, reliable, durable. It lends itself perfectly to processing, Assembly, meets the highest technological standards. Has a high heat conductivity. After the disposal of the brass can be reused.
Disadvantages
Brass sheet is inferior in strength to iron alloys.
Application
Manufacturing of signboards, signs, kitchen utensils, heat engineering and printing matrices, furniture fittings. The production of electrical and decorative parts. This sheet is widely used in machine building, chemical industry. Compared to copper it is more durable and cheap. High adaptability makes it convenient for handling and installation. In addition, brass relatively inexpensive, and after disposing of reused. From a sheet of stamps L63 LS59 and make the tube for the circulation of the refrigerant, the tube plate (LS59), rods for water pumps, corrosion resistant flanges of pipelines.
Buy at best price
To see more details with the products, to clarify its basic qualities, place your order, you can through the website of our company LLC «AVEK global», which specializiruetsya on the supply of non-ferrous alloys. Offer sheet (931−90 GOST and GOST 2208 with the chemical composition according to GOST 15527.) the most optimal prices for the buyers from the warehouses in Ukraine and Russia with delivery to any region of the CIS иkb abroad. All products are certified. The timing of orders is minimal. For any questions, you are always ready to advise experienced managers. For wholesale orders there is a reduced discount.