ТС6 Titan circle, rod, sheet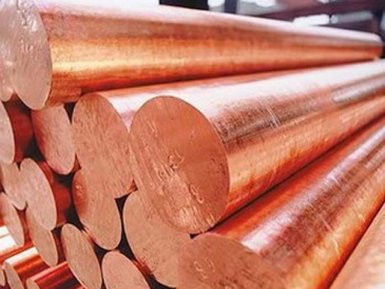 Buy at affordable prices from the manufacturer a variety of metal — a circle, rod or sheet, obtained from titanium alloy TS6, offers the company AvekGlob. The supplier ensures the timely delivery of products to any address specified by the consumer.
Composition and application
The TS6 pseudo-beta alloy includes industrial grade titanium, which is additionally alloyed with refractory metals — chromium, molybdenum and vanadium, and aluminum. The alloy is distinguished by its high temperature strength, cavitation resistance and excellent ductility at room temperatures. The alloy is produced by arc melting of metal components (titanium, aluminum
and at least one of the remaining components), followed by homogenization of the melt. After solidification of the molten components, the hot plastic deformation of the alloy is carried out by isothermal molding with the formation of a beta phase. To increase the stability of the alloy, it is further annealed.
Products from the alloy of the brand TS6 are used as mechanically and biologically compatible implants in the treatment of diseases of the spine or in cases of dystrophy. This is due to the phenomenon of superelasticity, which is shown by products from the alloy under consideration at room temperatures.
Other areas of application — the production of cars, normalized springs, sports equipment, energy, oil and gas industry. The working temperature of the use of parts that are made of this alloy can not exceed 500 0 С.
The chemical composition of the alloy should be as shown in the table:
| | | | | |
| --- | --- | --- | --- | --- |
| Cr | Mo | V | Ti | Al |
| 10 — 11 | 4 — 5 | At least 6 | 75 — 77 | At least 3 |
AvekGlob company sells a variety of rolled products (sheet, circle and rod) at economically favorable prices from the manufacturer, which is made of titanium alloy TS6. The Supplier organizes an operational dispatch of products to any point set by the client.
Properties
Basic physical characteristics of the alloy:
Density, kg / m 3 — 4560;
Melting point, 0C — 1390… 1400;
Coefficient of thermal expansion, mkm / degree — 13.5;
Coefficient of thermal conductivity at room temperature, W / mgrad — 65.2;
Basic mechanical characteristics of the alloy:
The limit of the temporary resistance, MPa — 1580… 1630;
Yield strength, MPa — 1280… 1490;
Relative elongation at tension,% — 6… 8;
Hardness in Brinell, HB, not more than — 344.
Weldability of the alloy — without restrictions. After annealing, the TS6 alloy preforms are well suited for forming operations of cold forming.
To buy at affordable prices from manufacturers a circle, bar or sheet, which are made of titanium alloy TS6, offers the company AvekGlob. The supplier makes immediate delivery of the products to any point agreed by the customer.