Light-alloy drill pipe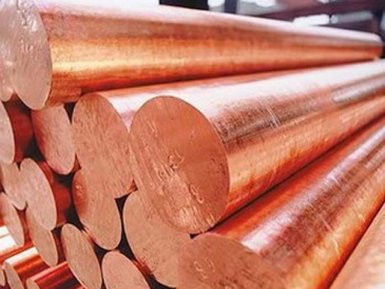 Supplier Avlob offers to buy an alloy drill pipe at a bargain price. The supplier guarantees the timely delivery of products to any specified address. Regular customers can take advantage of discount discounts. The price is the best in this segment of rental.
Technical specifications
LBT are produced smooth and with a protective thickening, an anzrome design, as well as for assembling the bottom of a drill string with an increased wall thickness. LBT are made of aluminum alloy D16 with chemical composition in accordance with GOST 4784−74 in the quenched and naturally aged state (D16T)
Production
Upon agreement with the customer, it is allowed to produce pipes without threads and locks. Nominal length of pipes without protector bulge: diameter 54 mm — 4,5 m, 64 mm — 5,3 m, from 64 to PO mm — 9,0 m and above PO mm — 12,0 m. LBT with protector thickening are supplied in length 12 m of all diameters. Deviations in the length of +150 mm, -200 mm. 5% of the pipes in the lot with a maximum deviation of +300 mm, — 350 mm, are allowed.
Using
This type of drilling tools drilling equipment is used:
— when drilling blast holes;
— in geological exploration for the search for solid PI;
— in construction;
— for engineering and geological surveys;
— Drilling wells with core sampling and without it;
— for drilling with various kinds of bits, hard-alloy, and also diamond crowns;
— exploration of oil and gas fields;
Delivery, price

Buy light-alloy drill pipe at an affordable price from the supplier Avgob today. The price is formed on the basis of European production standards. Vendor Avlob offers to buy a light alloy drill pipe at the optimal price in bulk or at retail.