Tape, foil 10X17H13M2T - 1.4571 - aisi 316Ti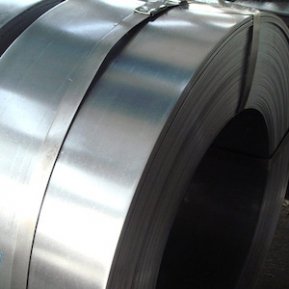 General characteristics
Heat-resistant steel tape brand 10X17H13M2T different technology, it lends itself to any mechanical treatment Can be applied for grinding, cutting, polishing, as well as any welding technique. It is durable, reliable and aesthetically pleasing, from-for what in demand in many sectors of the economy. It is plastic and is resistant in an oxidizing atmosphere, ammonia atmosphere and nitrogen. Alloying elements: Nickel, chromium and molybdenum give the tape high-temperature strength and high corrosion resistance, providing increased reliability of the equipment. The disadvantage associated with low stability in the atmosphere of sulfur compounds.
Composition and production
Mark 10X17H13M2T (analog AISI 316Ti) contains 17% chromium, carbon, — 0.10%, and Nickel — 13% titanium — 1%, balance is iron. This steel is smelted in an open arc furnace. Rolling is performed at a temperature of 1100 °C at the beginning of the process, and 1150 °C upon its completion. For demanding applications, the tape is subjected to annealing at 1000 — 1100ºС with further cooling in water or air.
The percentage composition of the alloy GOST 5632−72
Mark
C
Si
Mo
Cr
Cu
Mn
Ni
Ti
S
P
Fe
10X17H13M2T
≤0,1
0,8
2−3
16−18
≤0.3 mm
≤2
12−14
≤0,7
0,02
0,035
the rest
Application
Tape 10X17H13M2T is used in the production of various fixtures, fittings high-temperature installations in the petrochemical and gas processing industries. It is used in engineering, household appliances design and decoration of furniture, in the manufacture of conveyor belts and so on. This tape is relevant in machine tools, construction, engineering, instrumentation, manufacturing of electrical equipment.
Buy at best price
Large assortment of rolled sheet 10H17N13M2T in stock LLC «AVEK global» can satisfy any consumer. Supply a tape with any type of coating, mounting, perforated stainless steel tape, etc. always in stock tape in the following sizes: thickness — 0,05−28 mm, width of 2−1000 mm — supplied in coils. The fastening tape has a thickness of 0.05−28 mm, width 20±0.5 mm, the load at break of not less than 5kN, linear mass 0,12−0,13 kg/m. tape of this type is used in the form of dimensionless special «clamp». The quality of the finished product is ensured absolute compliance with technological production standards. The terms of execution of orders minimalnye. If you have any questions, you will receive detailed advice from experienced managers. In the implementation of wholesale orders the company provides flexible system of discounts.