Wire 08kh18n10t - 1.4541 - aisi 321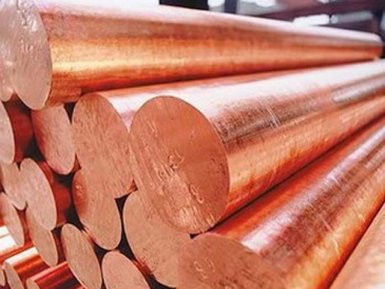 Supplier — AvekGlob Company — offers at reasonable prices from the manufacturer a wire made of stainless steel 08H18N10T (AISI 321, 1.4541). A timely delivery of metal products to any address specified by the customer is guaranteed.
Technical specifications
Stainless steel grade 08H18N10T (the nearest foreign analogues — AISI 321, 1.4541) is a low-carbon austenitic steel, which is specially designed for the subsequent plastic deformation of the starting material into the final product using single or multiple drawing techniques or cold disembarkation. The production of wire from steel 08H18N10T is conducted in accordance with the technical requirements of GOST 9940−81. 321 — the designation of steel in the North American standard AISI, and 1.4541 — the numerical designation according to DIN EN. S32100 — steel number according to UNS specification.
Addition of titanium to the traditional composition of steel 08H18N10 provides a significant increase in heat resistance and heat resistance: the maximum temperature of use of the product rises from 450… 500 0 С to 650 0 С, while high values of the resistance of long-term strength are preserved at 550 0 С. The wire can be supplied in a solid semi-solid and soft (after annealing) states.
Urgency of application
The main advantage of stainless steel austenitic chromium-nickel steel grades 08H18N10T (AISI 321, 1.4541) — excellent resistance to intergranular corrosion. The resistance of the material to sensitization, combined with its higher strength at temperatures above 500 ° C, makes it a suitable substitute in situations where high strength at high temperatures is required, or the inadmissibility of corrosion of the weld.
Limitations: Steel data are not recommended for use in strongly oxidizing environments. Areas of use are the chemical industry (manufacture of corrosion-resistant fasteners), manufacturing of shutoff and connection fittings, etc.
Chemical composition
The composition of steel grade 08H18N10T includes the following elements (iron — base):
Carbon — not more than 0.08%;
Chrome — 17… 19%;
Nickel — 9.0… 12%;
Manganese — no more than 2%;
Silicon — no more than 1%;
Bound nitrogen is not more than 0.1%;
Titanium — up to 0,7%.
The amount of metallurgical impurities — phosphorus and sulfur — is limited to 0.030% and 0.015%, respectively. A similar chemical composition has foreign analogues of this material.
Physical and mechanical properties
Density, kg / m 3 — 7900;
Melting point, 0 С — 1440;
The coefficient of thermal conductivity, in the temperature range 20… 100 0 С, W / mgrad — 15;
Specific heat capacity, J / kggrad — 480;
Modulus of elasticity, GPa — 200;
The coefficient of thermal expansion in the temperature range 20… 100 0 С, μm / deg — 16;
The limit of temporary resistance, MPa — 590… 690;
Yield strength, MPa — 220… 350;
Hardness according to Brinell, HB, not more than — 163;
Relative elongation at tension,% — 50… .34.
Technological features of processing and assortment
The steel in question is not recommended for use in welded structures, since the presence of titanium does not make it possible to actively use high-temperature arc welding. In case of overheating, coarsely dispersed carbides are formed in the structure, which reduces the ductility, therefore, the steel grade 08H18N10T (AISI 321, 1.4541) is recommended to deform in the cold state.
These steels have excellent impact strength, up to cryogenic temperatures, but they do not lend themselves to mechanical treatment (polishing),
therefore are not recommended for decorative applications. To improve the deformability, the starting blanks are subjected to oxalation.
Stainless steel 08H18N10T (AISI 321 or 1.4541) is supplied both in hot and cold rolled rolled sections, and in the form of finished forgings.
Supplier — AvekGlob Company — offers to purchase wire that is made of mild stainless steel grade 08H18N10T (AISI 321 or 1.4541) at a price formed on the basis of European and world standards of production. Buy these products can be wholesale and retail. For regular customers, there is a flexible system of discounts.