VT5 - Titan grade6 pipe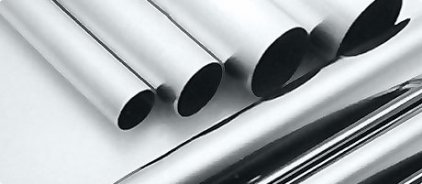 General characteristics
Alloy VT5 is one of the first domestic industrial titanium alloys. It was developed by VIAM in 1950-ies. Foundry option ВТ5Л. VT5−1 have been proposed VIAM in 1958 and has become the equivalent of foreign brands Ti-5Al-22,5 Sn. This alloy has a single phase α-structure. It does not harden with heat treatment.
The chemical composition of the VT5−1 (GOST 19807 — 91)
The percentage content of impurities, no more
The percentage within
Other
C
N
H
Si
Fe
Zr
O
Sn
Ti
Al
V
0,1
0,05
0,015
0,12
0,3
0,3
0,15
2 — 3
88,833 — 93,4
4,3 — 6
1,2
0.3%
Brand VT5−1kg, having a low content of impurities is designed to operate at cryogenic temperatures. Used in impeller pumps, designed to supply liquid hydrogen.
Dignity marks VT5−1, VT5
Alloy
t° plaul.
UD. weight
Technology
Properties
Application
VT5
980−1030°

4,41

g/cm3

Low technological plasticity in the processing pressure.

Easy to weld all types of welding. Excellent castability.

Low technological plasticity and medium toughness. Aluminium increases the heat resistance and strength, but lower workability.
Designs and details that long-term work at a temperature of 350−400°.
VT5−1
950−990°

4,42

g/cm3

In the casting process ingots, you may experience some difficulties with the introduction of tin.
Tin and aluminum to enhance heat resistant and strength properties. Tin contributes to the improvement of processability during the processing pressure. Average strength.
Designs and details of aircraft, which are long-term work at a temperature of 400−450°.
Use
Cryogenic and corrosion resistance, heat resistance, plasticity, good weldability low sensitivity to notches, allow a wide use of series pipe W in shipbuilding, mechanical engineering, rocketry, aviation, chemical and cryogenic industry.
The physical characteristics of VT-5
The temperature at which the received data characteristics, °C
20°C
Coefficient of thermal conductivity at 200 °C [1/ °C]
Up 10.47
Density [g/cm3]
4,4
The modulus of elasticity of 1 of the kind E [MPa]x10-5
1,05
Specific heat capacity at 200 °C [j/(kg·deg)]
0,586

Limit crackbrain. strength sin [MPa] Rod otogi. GOST 26492−85

685−735
Electrical resistivity, Mhmm2/m
Of 1.08
Buy at best price
Large range of sheet, strip, foil stamps W-5, VT5−1 non-standard and standard sizes in stock LLC «AVEK global» sold at the most affordable prices. The price is formed taking into account technological features of production without the inclusion of additional costs. All products are certified, if required, is an additional control. The timing of orders is minimal. In touch — our experienced managers who will advise you on any questions. For wholesale orders enjoy significant discounts.