Admiralty brass, naval brass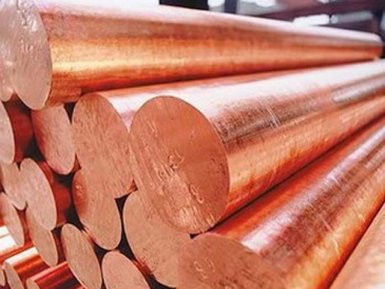 Supplier — AvekGlob company — offers at various prices from the manufacturer various rolled products made from Admiralty (sea) brass. The supplier guarantees the timely delivery of products to any address specified by the consumer /
Technical specifications
Admiralty (sea) brass is called a group of copper-zinc alloys, which includes an increased percentage of tin, which improves their resistance to sea water. Such brasses are usually delivered in an annealed condition.
Urgency of application
Because of good corrosion resistance, Admiralty marine brass is used to manufacture steam condenser tubes that are cooled with fresh, salt or brackish water. They are also used in heat exchangers in oil refineries, where corrosion from sulfur compounds and contaminated water can be very intense, as well as for the production of water heating plants used in household and industrial plants.
Chemical composition
In accordance with the technical requirements of ASTM B111 and B395, admiralty marine brass contains at least 70% copper, up to 28% zinc and not less than 1% tin; the rest are impurities — iron, nickel, aluminum, lead, arsenic — a total percentage of no more than 0.2%.
Physical and mechanical properties
density, kg / m 3 — 8500… 8550;
melting point, 0 С — 900… 940;
coefficient of thermal expansion in the temperature range 20… 200 0 С, μm / deg — 20,0… 20,5;
coefficient of thermal conductivity at room temperature, W / mgrad — 109… 110;
hardness in Brinell, HB — 55… 60;
limit of time resistance, MPa — 305… 320;
yield strength, MPa — 100… 110;
modulus of elasticity, GPa — 108;
permissible tensile elongation,% — 45.
Assortment and application features
Admiralty marine brass is produced in a wide range of sizes, cross-sectional areas and lengths. Mechanical machinability of alloys is satisfactory, weldability (with the exception of gas-oxygen welding technologies) and solderability is good.
Hot stamping is carried out in the temperature range 700… 800 0 С.
Supplier — AvekGlob Company — offers to purchase Admiralty marine brass in a wide range of brands and profiles. Products can be bought at a price formed on the basis of European and world standards of production. Implementation is possible in bulk and retail, for regular customers, a flexible system of discounts operates.