29NK - alloy, pipe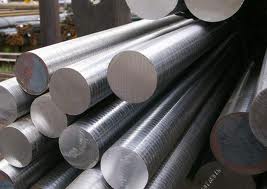 general characteristics
Kovar is a magnetic alloy consisting of 54% iron, 29% nickel, the rest cobalt. The cobalt content of 17% significantly increases the cost of the material. 29 NK has a coefficient of linear expansion close to zero, the conductivity is approximately two times higher than the invar conductivity. From the Kovar, capacitors with small TKE and variable capacitance are produced. The alloy is exposed to corrosion in a humid environment, thereby creating a need for a protective coating. In the production of capacitors, it is coated with a metal with good conductivity — usually silver. Kovar, soldered into the glass, is able to form a sealed, reliable connection, used in the design of current leads for lamps and housings of vacuum devices.
Application
Production of various components of radio electronic devices. Such a magnetic precision alloy has a low thermal expansion index (in the range of 20−400 ° C) and good thermal conductivity of the order of 19 W / m ° C, forms a sealed, very strong connection, which positions it as an indispensable material in the production of vacuum devices. Such an alloy (containing iron in its base) under conditions of considerable humidity is prone to corrosion, and therefore requires a specialized protective coating. Arc automatic welding is performed using welding wire 04H20N10G2B, consisting of corrosion-resistant steel, often used at high humidity to weld metal structures in the nuclear industry and power engineering.
Buy at a bargain price
«Avek Global» LLC sells magnetic high-quality alloys on the most favorable terms, including products of the brand name 29KNK, as well as pipes coated with 04Х20Н10Г2Б, which is resistant to corrosion. All our products are certified and supplied directly from the manufacturer. In addition, we are implementing welding wires and precision alloys at a wholesale price. The implementation of orders — in the shortest possible time. Discounts are given to wholesale buyers.