L60 - 2.0360 - CuZn40 rods, tape, wire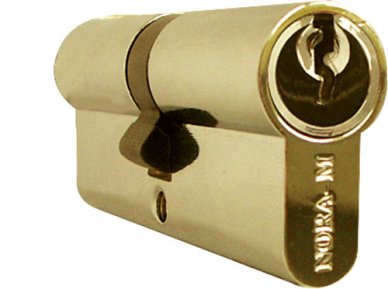 general characteristics
Brass can be a double, or a multicomponent alloy based on copper, doped with zinc with the addition of tin, lead, iron, nickel, manganese or other elements. Brass grade L60 (GOST 15527−2004) is well processed by pressure, it is used for manufacturing of chimney boards of freezing plants. Such an alloy is sufficiently malleable, so it is suitable for drawing in a deep way. L60 has a high viscosity and the ability to deform, these qualities make this material especially popular in the metal industry.
Brass L60
Main Components
Pb%
Fe%
P%
Sb% and Bi%
Cu
Zn
59−62%
37−41%
0.3%
0.2%
0.001%
0.01% and 0.003%
History
Despite the fact that zinc, as an element, was discovered only in the sixteenth century, brass was also known to the Romans. They learned how to make it by fusing copper and zinc ore. Later in England they learned how to get brass, fusing copper together with zinc. In the nineteenth century in Western Europe, as well as in Russia, brass was widely used as a substitute for gold.
Physical properties
According to its physical properties, brass is strong enough, however, at the same time very plastic material. Its density is 8500 kg / m3, the heat capacity at 20 ° C should be 0.377 kJ * kg-1 * K-1, and the electrical resistance = (0.07−0.08) x10 -6 Ohm. The melting point of brass, depending on the content of various elements, is about 880−950 ° C. The more zinc is contained in the brass, the lower its melting point. In this case, the brass is very well welded and rolled. If the surface of the L60 brass is not varnished, it becomes dark in the open air, but it is more resistant to weathering than pure copper. Brass, as a rule, has a golden yellow color and quite well lends itself to polishing.
Bismuth, as well as lead, which is contained in brass, have a very negative effect on it, they greatly reduce the ability to deform the alloy in the hot state.
Buy at a bargain price
To get acquainted with more in detail with the products, to clarify its basic qualities, to place an order, you can through the website of our company LLC «Avek Global», which specializes in the supply of non-ferrous alloys. We offer products from warehouses of Ukraine and Russia with delivery to any region of the CIS. All products are certified. Terms of execution of orders are minimal. On the arising questions, you are always ready to consult experienced managers. On wholesale orders discounts are provided.