L68 - 2.0280 - CuZn33 rod, tape, wire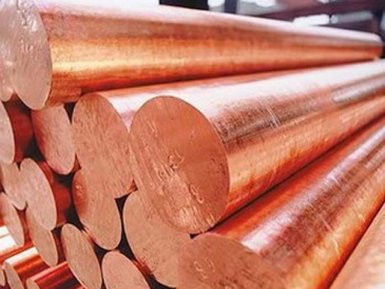 Supplier — AvekGlob Company — offers wire, bar and tape made of brass L68 (2.0280, CuZn33) at reasonable prices from the manufacturer. The supplier guarantees the timely delivery of products to any address specified by the consumer.
Technical specifications
Brass grade L68 (the nearest foreign analogues: alloys 2.0380 and CuZn33) is a deformable copper-zinc alloy with an alpha-phase structure. The alloy has a good combination of strength and ductility, and is usually chosen in cases where excellent cryogenic characteristics and relatively low production costs are desired. Corrosion resistance of the alloy is different, and depends on the environment in which the product is operated.
Urgency of application
Typical parts made of brass grade L68 (2.0280, CuZn33): finishing elements in the architecture and construction of public buildings, electrical products: connectors, contacts, lamp housings and cartridge components, electronic hardware. In general engineering, the alloy is used in the manufacture of such products as chains, lugs, fasteners, hinges, locks and fingers.
In view of good plasticity, the material is used in technological operations of pressure treatment in the automotive industry, where radiator tanks and tubes are produced from it. Used for the manufacture of parts of clockwork and fasteners — rivets, pins and screws. From consumer goods — flashlights, reflectors, engraved and chemically engraved items, springs.
Chemical composition
With regard to brass grade L68 must comply with the technical requirements of GOST 15527−2004:
| | | | | | | | |
| --- | --- | --- | --- | --- | --- | --- | --- |
| Fe | P | Cu | Pb | Zn | Sb | Bi | Impurities |
| up to 0.1 | up to 0.01 | 67 — 70 | to 0.03 | 29.7 — 33 | up to 0.005 | up to 0.002 | only 0.3 |
Physical and mechanical properties
density, kg / m 3 — 8500;
melting point, 0 С — 938;
coefficient of thermal expansion in the temperature range 20… 100 0 С, μm / deg — 19;
Specific heat, J / kggrad — 376.8;
coefficient of thermal conductivity at room temperature, W / mgrad — 113;
hardness in Brinell, HB — 70… 125 (respectively, for soft and hard brass);
permissible compression stress, MPa — 290… 930 (respectively, for soft and hard brass);
Modulus of elasticity, GPa — 114;
permissible tensile elongation,% — 50… 10 (respectively, for soft and hard brass).
Assortment and application features
Brass bars, tape and wire from the material in question are produced in a wide range of sizes and profiles. Foreign analogues are produced in a range that meets the requirements of DIN EN 1652, 12163 and 12166, the range of brass of L68 is determined by GOST 10666−90 and GOST 2060−2007.
Brass grade L68 (2.0321, 2.0280, CuZn33) is easily amenable to cold landing. The temperature range of forging is 700… 850 0 С. Mechanical machinability is satisfactory, weldability (with the exception of arc welding under the flux layer) is good.
Supplier — AvekGlob Company — offers to purchase wire, tape or rod from brass L68 (2.0280, CuZn33) in a wide assortment of sizes and profiles. Products can be bought at a price formed on the basis of European and world standards of production. Implementation is possible in bulk and retail, for regular customers, a flexible system of discounts operates.