Sheet, plate 15KH25T - 1.4762 - aisi 446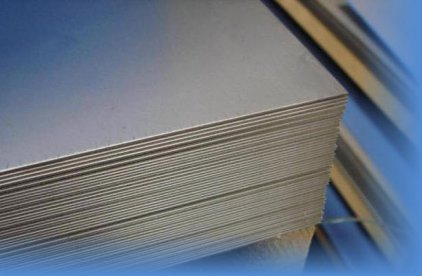 Production
Sheet, foil and ribbon 15KH25T are products of flat metal. They are made of heat-resistant alloy. In accordance with the requirements of technical conditions and GOST 5632- — 72 it contains: 24−27% chromium, 0.8% manganese, 1% silicon, 0.15 carbon, to 0.5−0.9% titanium thousandths of a percent of sulfur and phosphorus. Alloy production in an open arc furnace ensures minimum side impurities.
The chemical composition of (GOST 5632−72)
| Alloy | Si | C | Mn | P | Cr | Ti | S | Fe | |
| --- | --- | --- | --- | --- | --- | --- | --- | --- | --- |
| 15KH25T | ≤1 | ≤0,15 | ≤0,8 | ≤0,035 | 24−27 | 0,5−0,9 | ≤0,025 | Basis | |
Classification
Sheet and strip are sorted by type of edge, flatness, precision rolling. Flatness is a special, superior, normal and high. Accuracy — high and normal. Edge — edged and not edged.
Treatment
Sheet and strip and foil are rolled in the temperature range from 1100 °C at the beginning of the process and up to 800 °C at the end usually of a thickness exceeding 1 mm. in Accordance with the first mode semi-finished products are cooled in water, oil or air, and according to the second mode in water, followed by holding for 4−4. 5 hours. Carry out welding by the electric arc method. For manual electric arc welding used electrodes OzL-35, OzL-25. Sheet and strip, hardened at a temperature of 1050−1150°C in air.
Application
Sheet, strip and foil 15KH25T have a wide in the most different spheres of activity: in heavy engineering, construction, medical and chemical industry, in the production of Cutlery and tableware. They are especially in demand in those industrial sectors that require materials with high resistance to thermal stress: in the construction of engines, turbines, combustion chambers, various furnaces, heating units, etc. sheet steel 15KH25T produce designs, parts for aerospace, missile defense. The high content in the composition of the alloy of chromium and titanium additives allow products to withstand the high temperature (1000°C) and not lose their high resistance to corrosive acidic environments.
Buy at best price
The company «AVEK global» implements of metal heat-resistant chromium alloy at an affordable price from the manufacturer. We have the most variety of products for large-scale production. We offer favorable conditions for wholesale and retail customers. On our website You will find the necessary information. Our consultants are always ready to answer your questions. The price depends on order volume and additional conditions of delivery. Implementation of orders in the shortest possible time. Wholesale customers enjoy significant discounts.